Each morning at 3.30am, Chris Anderson drives the three minutes from his house to his bakery business, switches on the lights, and starts proving dough.
Two bakers join him at 4am and a delicious cavalcade of pies, cakes and pastries starts to emerge, cooked fresh for the truckers, locals and tourists that will visit the two Chris and Di Bakeries in Stawell that day.
It's been 26 years of early morning starts for Chris, and while his two bakery businesses are thriving – one on Main Street and one serving highway traffic – he doesn't give a thought to sitting back while the 14 staff in the business keep the company moving.
Chris will notch up his 40th year as a school bus driver this year – fitting in the run taking kids home from school after his shift at the bakery each school day. His reason for continuing to get up behind the wheel speaks to country loyalty and the community spirit of Stawell. He continues to drive because the bus company stood by him in tough times, and now he happily stands by the bus company – at a time when bus drivers are in short supply in the area.
The workload of baking and buses appears to be neither obsessive nor a chore for Chris – just a natural pattern of the life he has made with his wife Di, who has walked every step of the way beside him, building up the bakery business.
"The two things I know are cooking and bus driving and after seven years full-time driving tour buses around Australia, we knew it was time to start a business so I could be around more for our young family," Chris said.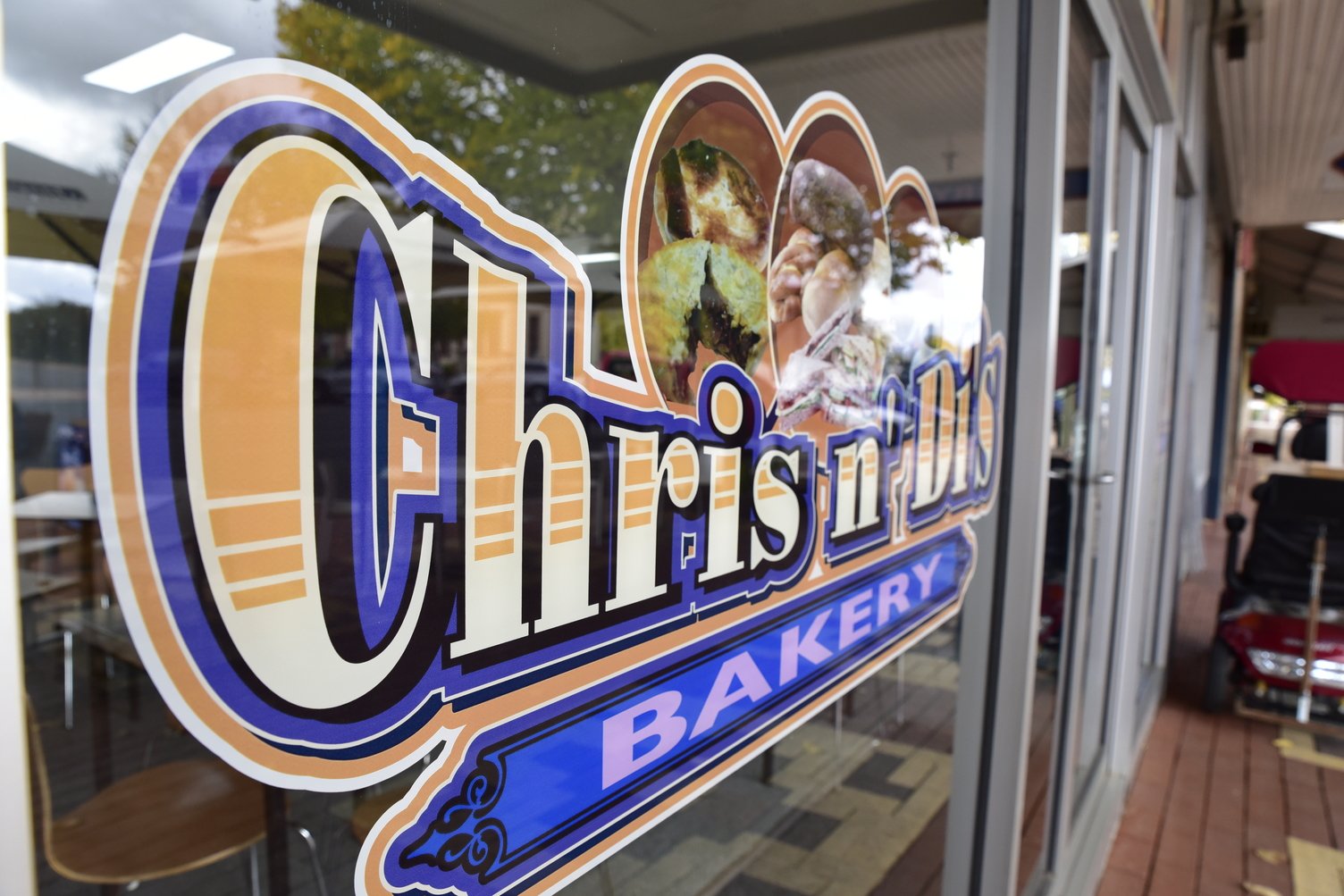 "We started off the bakery across the road, with myself and a helper cooking and three staff in the shop, but then went and toured some other bakeries and realised we were behind the times."
In the 1990s Chris and Di invested what was then a very large sum of $42,000 in a new display case, put tables and chairs into the shop for dining and custom took off. Ever since, they have made a point of investing something in their shops each year, even in the tough years, to ensure business remained strong.
Recruiting  and engaging great staff has been critical to success.
"We try to get staff involved in the business, so if they come along with some ideas, we don't just dismiss them, we look at them and quite often they are put into practice. They are the ones working with customers, so they often notice things we can improve," Chris says.

"We encourage them to feel like they can have fun with the customers. It's not just about turning up to a job, customers are seen more as a friend. Down at the shop on the highway, we get people in who have been driving a long time, and they only get two or three minutes in our shop, but if they can have some banter with the staff, it gets them going for the next two or three hours on the road.
"Ensuring that customers have a really good experience in our store is really important to the success of the business – and also in ensuring our staff can enjoy their work."
The business has survived and thrived in part because they buy local whenever they can. They have bought the meat for their pies from a local butcher for 26 years, buy vegetables from another local supplier and also try to engage local tradespeople when they are upgrading their retail spaces.
"Stawell is really a positive community, with so many job opportunities at the moment," Chris says.
"The abbatoirs employ around 500 people, the gold mine is set to employ about 200, there is work on a dark matter facility deep underground, discussions on a new hydroponic farm, and lots of local construction with wind farms – it's a great community to be part of."
While investment in the store, great service and supporting local suppliers have contributed to the businesses' sustainability, it's the quality of the fare emerging fresh from Chris's ovens each day that have assured success.
"We're really proud of the quality of the bakery items we produce," Chris says.
For more information, visit Chris n Di's Bakery at 5/11E Ararat Rd Stawell or at 76 Main St, Stawell.