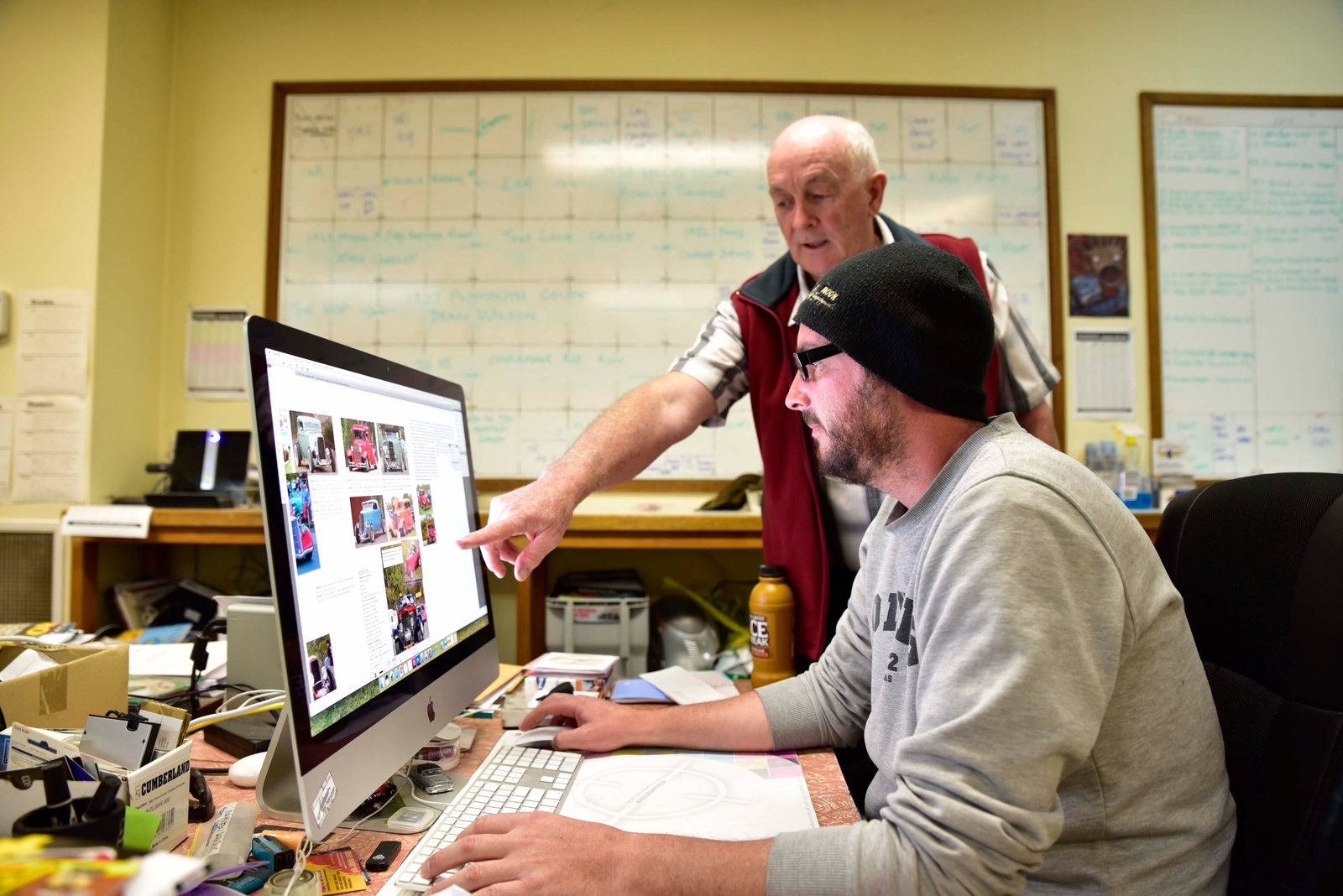 He built his first car as a young man on his family farm near Swan Hill, cutting down a model A Ford into a Hot Rod bucket.
That car was sold in 1974, but while Larry O'Toole reluctantly parted with his custom creation, he never parted with his love for the automotive genre. 
He moved to Castlemaine and helped turn around the fortunes of a struggling magazine called Custom Rodder, before initiating what has become one of Australia's enduring publishing success stories, creating a new magazine, Australian Street Rodding.
More than 40 years, 348 editions and multiple new hot rods since, Larry has garnered respect in two worlds. He is widely known as a leading figure in the hot rodding community both in Australia and internationally, but also respected in the publishing industry for his business acumen and his ability to expertly service a niche market.
All achieved not from a major metropolitan city, but in the relative tranquillity of Castlemaine, in Victoria's Mount Alexander Shire.
"There was always car-related activity in Castlemaine, that's why I moved here," Larry said. 
"They had the Maldon hill climb back in the 1930s, and while I was only one of two hot rodders in Swan Hill, when I moved here I was one of 22."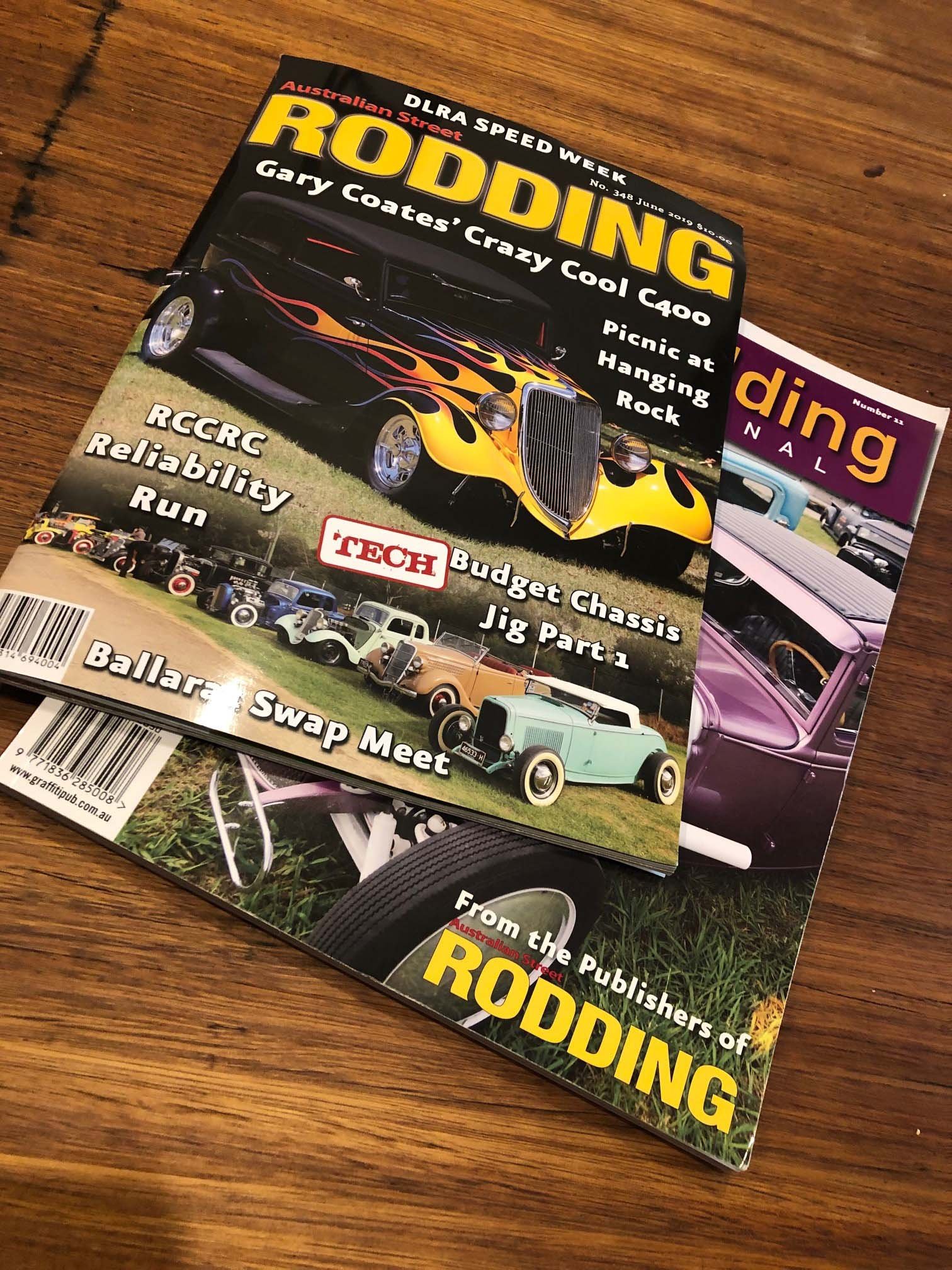 Larry and some friends funded signage on the edge of town that proudly badged Castlemaine, once famous for its gold diggings, as the hot rod centre of Australia, helping to attract more enthusiasts to the area, and the reputation has stuck.
"We could produce this magazine from anywhere, but it's nice to be able to live in the country as we do it," Larry says.
"It doesn't handicap us in any way whatever and because of the lifestyle, I live two minutes from the office and it's an hour to the Melbourne airport. We live closer to the airport than people in Dandenong, which is good for us, because we travel a lot."
The magazine, which is now edited by Larry's son, Al, has stuck to a strong formula over more than 40 years – mixing hot rod news and picture galleries with instructional information on how to construct the vehicles.
Larry attributes the success to a tireless process of visiting shows, listening to feedback from fellow hot rodders.
 "I used to sit and draw cars as a kid then at 17, I went on a holiday with a friend and picked up a magazine with hot rods and I knew at that moment what I wanted to do with the rest of my life. The Sun newspaper had an ad that day for the Victorian Hot Rod Show as it happens, I went there and I was hooked. 
"Hot rodding gets into your blood and then it never leaves you, you have always got to be doing it. There is a lot of satisfaction about taking disparate elements, putting them into a car and making it work."
Australian Street Rodding is the longest-running title published by Larry's company, Graffiti Publications, but a huge range of other materials are also produced by the indefatigable team, with guides on resurrecting a range of engines and car components, as well as tomes of automotive history. The company has also made a successful foray into the US market with their Hot Rodding International publication.
"Meeting deadlines is number one for us," Larry says.
"We have a very well-structured schedule and we have never missed a deadline to a printer in 42 years of production. It's very important in terms of being reliable to readers – if there is a postal delay, the phone rings off the wall with people asking where their magazine is. It just shows people really value the magazine."