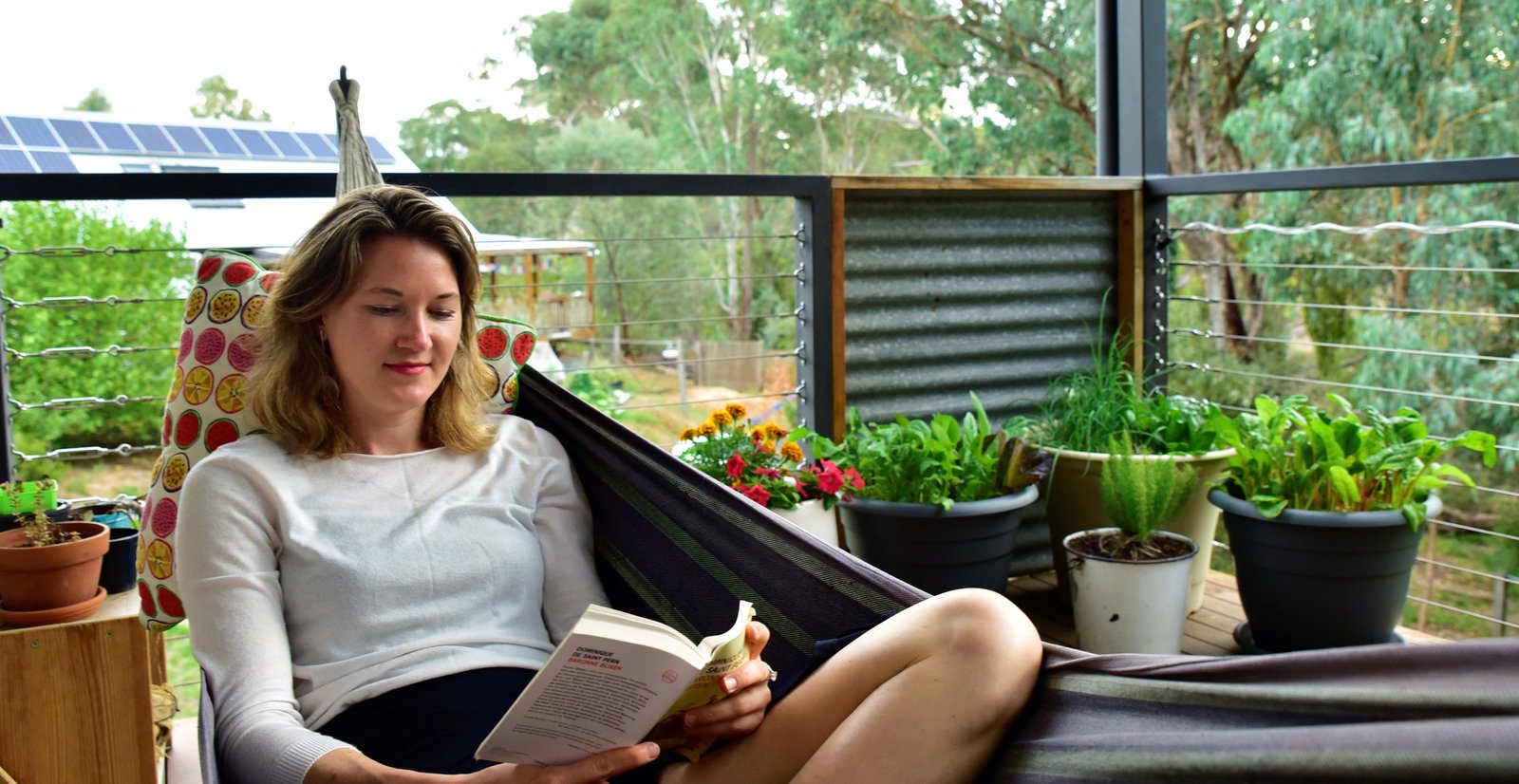 The bushland behind the Yackandandah house that she rents is about as far from the Eiffel Tower as you can get, but Parisian Cecile Legrand isn't running away from the city of light – she is just running towards a life that she wants.
Cecile had been living in Northcote in inner Melbourne for about 7 years before a relationship convinced her to move up to North East Victoria. After a few months the relationship had gone, but her passion for the community and lifestyle she had discovered in the small but vibrant part of Victoria had grown up in its place.
"I grew up in Paris and then moved to Melbourne, but always wanted to live in the country because I love nature, bushwalking and horse riding," Cecile says.
 "I initially negotiated with my employer in Melbourne to move here and work from home part-time, heading down to the city to work two days a week, which made the transition easier. I could keep connection with my Australian 'family' – the friends I had become close to there.
"I moved to Yackandandah only because I had heard of great renewable energy and waste reduction initiatives led by the community, I thought it would be a bit crazy to try to stay here by myself, but let's try, because it is so beautiful."
The three-hour commute to Melbourne began to lose its charm, but the wildlife hosted by the screen of bushland in her backyard had not, so Cecile found a job in Wodonga which enabled her to live the country life full-time.
"One of the things that meant I could stay here was the lovely community. There are a lot of people really welcoming and passionate about their region and sustainability up here," Cecile says.

"When I moved into this house, the two neighbours came straight in to meet me, they gave me tomatoes from their garden, the dog came into the house, everyone was very open, very welcoming.
"I have good friends here now. We carpool to go to work in Wodonga, we look after each others' houses or pets, exchange veggies, catch up over dinner at the local pub, or at home and even have book club nights!
"I miss my Melbourne and French family and wish they could all move with me to Yack, but I take the time to see them and invite them to come to visit me all the time.
"I get to ride horses before I go to work two or three times a week. In Melbourne it was a 40 minute drive to get out to the environment I wanted to be in, to camp or bushwalk or horseride and each time I did that, I get that feeling 'Oh I am so happy!' Here I can ride horses or walk in the bush right from my doorstep – and that feeling of happiness hasn't gone away.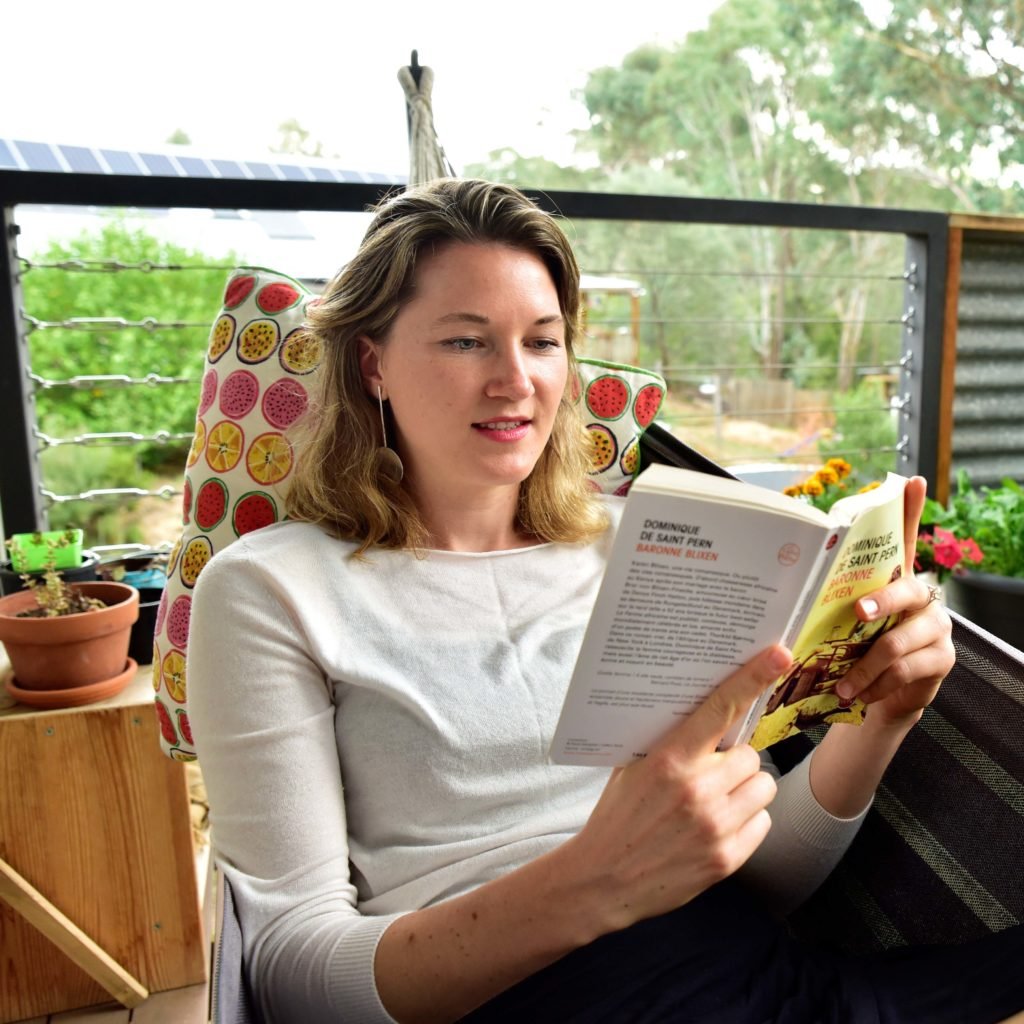 "When I have friends from Melbourne, I take them around, exploring the local producers and natural attractions. In Beechworth, I lost it when I discovered the Gorges for the first time – I have rarely seen beautiful rivers with natural pools like that in Australia. The view is stunning and you can swim in them in Summer.
"I love the city, but now when I am in the city, I do the things I enjoy in the city and then I get to spend the rest of the time enjoying life in the country."
The challenge of living in the country is that she is using her car more than she used to. In inner Melbourne she was riding her bike everywhere, but in a smaller town, Cecile has had to drive every day.
In January, she visited family in France, where it was -15 C, and when she returned to Yackandandah it was +42 C, followed by two weeks of sustained heat, which was a shock. It is scary to know that this kind of long-lasting extreme heat and dryness is the reality up here. But the warmth and diversity of the community and the chance to live in a beautiful environment every day have sustained her commitment to Yackandandah.
"I believe in opportunities. In the city we tend to end up in 9-5 work, but in the country, it can open up new ideas of what you want to do with your life and your work. In the country you have access to a greater diversity of people here and are exposed to people with different ideas and backgrounds," Cecile says.
"So far I am happy, I don't feel the need to move back to Melbourne. I love to see my friends there, but I am always pretty happy to come back to Yackandandah and enjoy the view from my hammock."