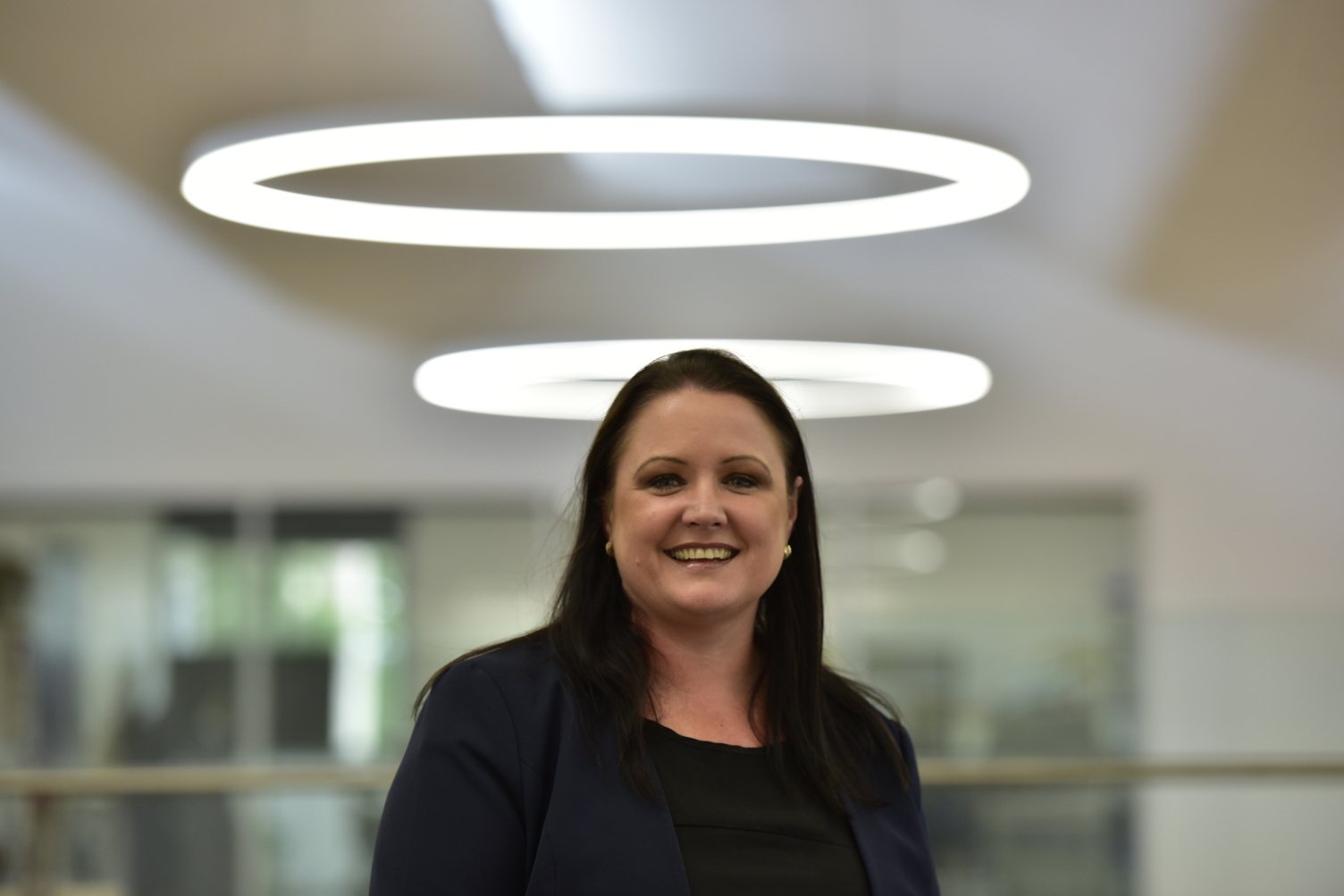 The school run is exactly 7.5 minutes from home to drop off for Ashley Smirl.
After living in Melbourne and then a remote NT community for years, the Gippsland mother of two really appreciates the predictability of traffic in Sale.
"I could never sit in traffic going to and from work again, there are so many better things to do with my life," Ashley says.
"Country life is so easy to get around. You know it's exactly 7.5 minutes to get to school and that's all you have to allow. It's also just 20 minutes to the beach, so we can be sitting here at one of the beautiful cafes in Sale and think it would be great to have a swim, then 20 minutes later we are at the beach.
"There is four wheel driving nearby and the snow is not far away and it's an hour and 20 minutes to Leongatha, where I grew up, which is close enough to be able to pop over after work if you need to, but far enough away to expect a phone call in advance before you get a visit!"
Ashley moved to Sale from a remote mining community in the NT with her two children in 2018, deciding that it was important for her children to access strong education.
"There are so many good school options in Sale – there are really good public and private schools as well as a special education school, which is a brand new facility and a really welcome asset in the area.

"From a working parent perspective, we are also really well served with before and after school care here, from 6 in the morning before school to 6 in the evening – it's seamless and really reliable.
"You're not missing out on anything in Sale. Our library has increased in visitation 600% since it was redeveloped, with a café, art gallery, information centre and great study hub for school students.
"We have amazing shows coming through here to The Wedge Theatre, which seats up to 400 and our sporting facilities are also second to none.
"On the practical side, if I have forgotten something or I want to get the shopping done quickly I can walk to the supermarket during my lunchbreak and find pretty much anything I want in the local shops.
"After coming from a town where there was no uniform and no shoes required in school, it's taken a little while for the kids to adjust to life with a few more rules, but they love it here – and that's the main thing."