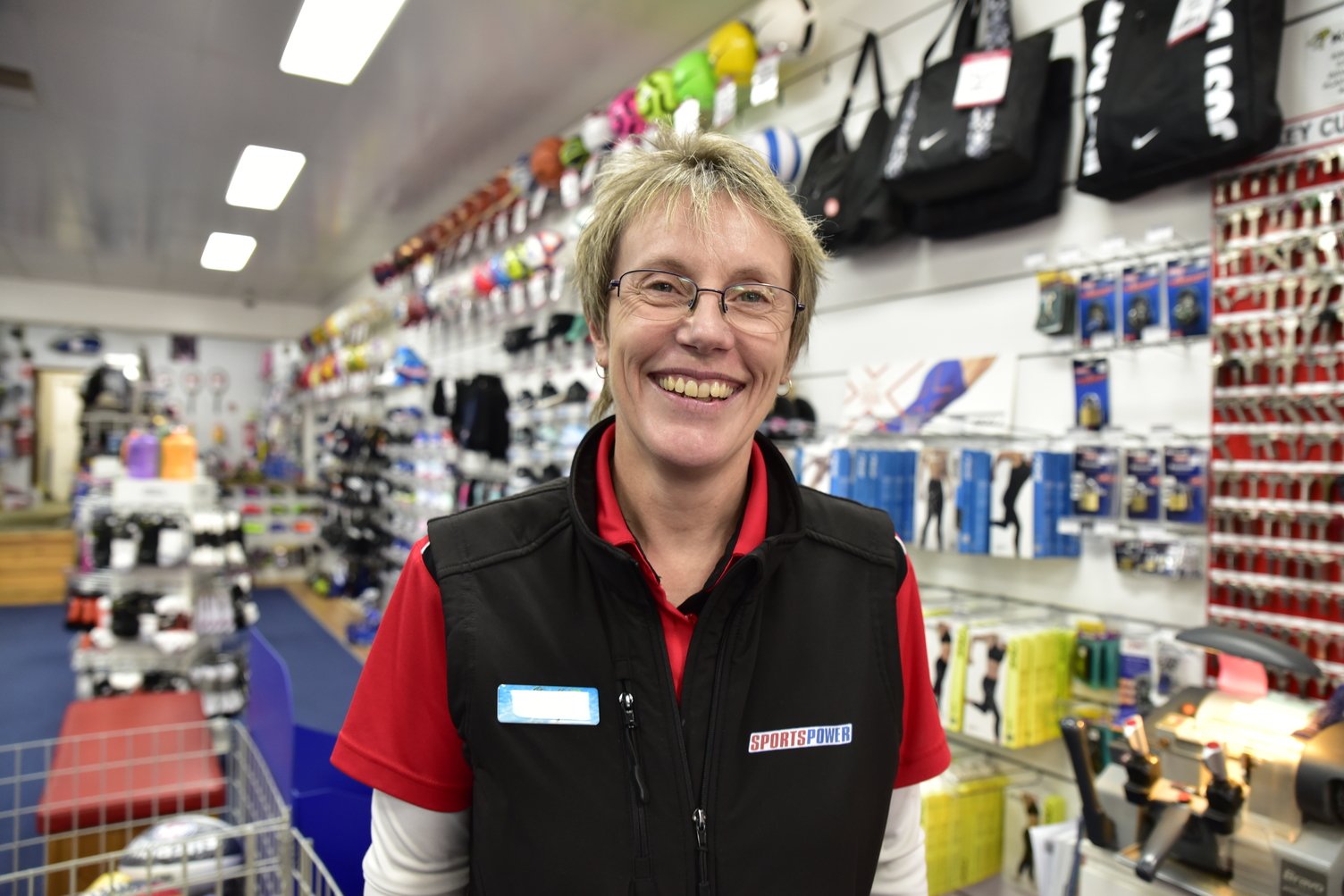 Running a sports shop in a town synonymous with Australia's premier athletic event seems like a recipe for automatic business success, but ultimately Shane and Robyn Young sell a lot more fishing gear than running spikes in Stawell's Sportspower store.
The Stawell Gift has been held in the beautiful gold-boom town almost every year since 1878, bringing national attention to the town each Easter. For much of that time, Robyn's family has farmed near Stawell and while the Gift was an important fixture in her childhood, she grew up with a passion for a range of sports.
After finishing school, it was roles in the Commonwealth Bank that occupied her attention, while her husband Shane built up a successful business as a bricklayer. Their dedication to sport after work and on weekends meant that they were regular patrons at the local sports store for years.
As the couple approached their 40s, Shane realised bricklaying was not being kind to his body and Robyn needed a change from the bank, but they weren't sure what the next step in their life would be.
"The previous owners, Noel and Celia Raitt were looking to retire and the timing was perfect for us, so we purchased the business," Robyn says.

"Initially it was a big learning curve. When the boxes would come with all the equipment to sell we were like kids at Christmas, it was so exciting, and we've got a lot better at it over time.
"We have bought the shop next door and expanded the fishing range into it, which is attracting customers from far and wide.  The sporting goods industry has changed a lot. Everything is imported now, so you have to order equipment eight months before you sell it.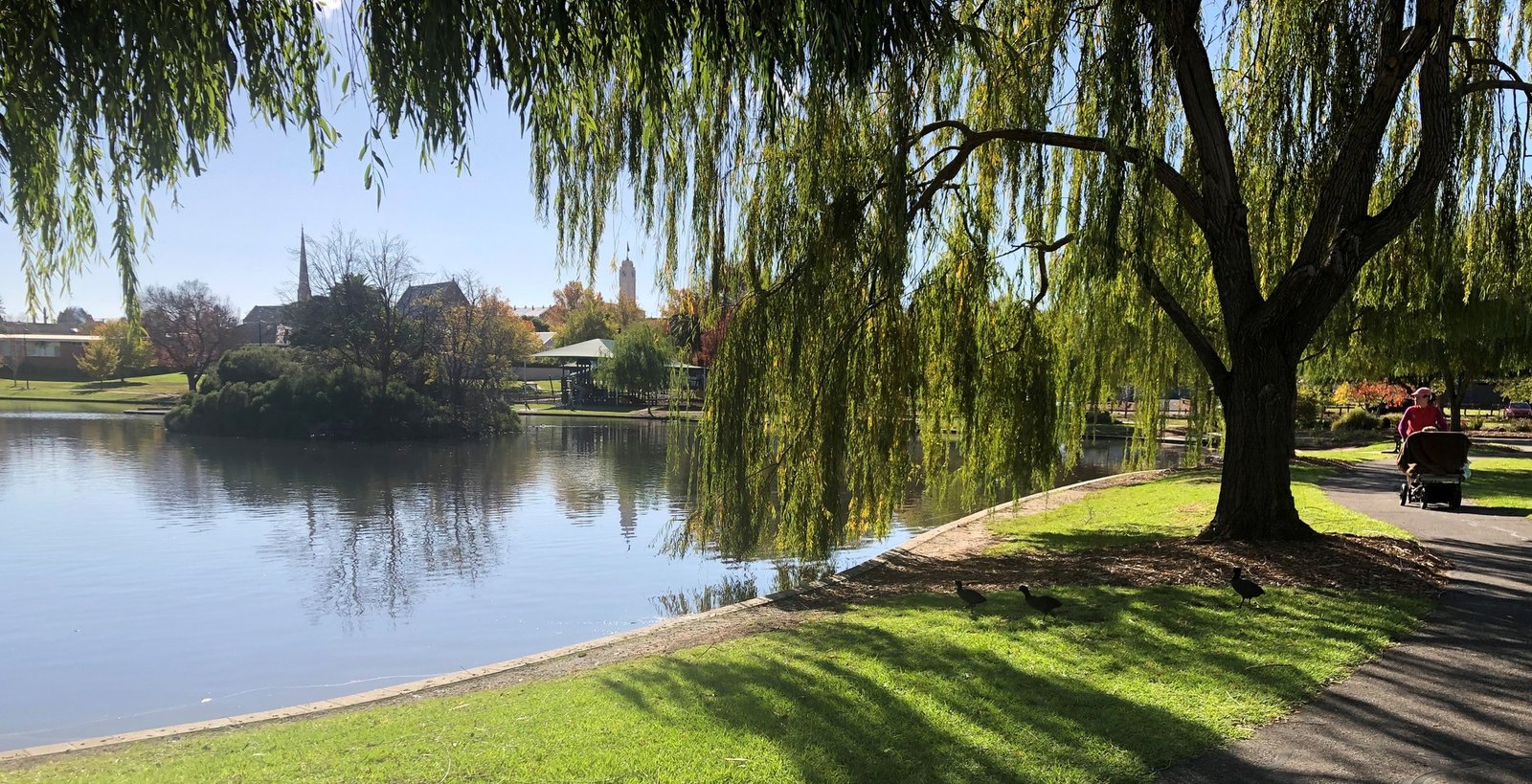 "We are also not your average sports store, selling just clothes and shoes. We cut keys, re-string tennis racquets and we try to make sure all the kids shoes fit really well. If you are going to run a successful store in the country you have to distinguish yourself by giving people that really good level of service, so that people feel looked after and they want to come back.
"There was someone from Melbourne in at Easter and they were really thankful for the time we took to fit shoes for her child and I was a bit taken aback for a minute, because that's just what we do for everyone."
The couple had the store humming after five years and could have sold and moved on to another business at that point, but chose to stay and have now been in business 20 years,
"If we hadn't have liked the town we wouldn't have stayed. We were in our 30s when we bought it and were doing really well, but we loved the business and especially the people and the relationships you form," Robyn says.
"We celebrated 20 years in business recently and the staff we had employed over that time got together and gave us a surprise party to celebrate, which was a really amazing moment. We love employing local kids when they are 16 or 17 and often quite shy, then seeing them grow into confident, amazing people and having them come back from uni and work with us on their breaks.
"We get people here from an hour away because we have such a large range of fishing and sports gear and when they come in, we hear all about the amazing trips they are planning, which makes you a bit envious.
"One day we will decide to sell  and get to some of the amazing places that our customers go to, but when that eventually happens, we know we will be selling an amazing, successful business and hopefully the next owners will get 20 years of satisfaction from running it.
"In the meantime, we are not going anywhere  – it's been a great adventure building up this business in Stawell. There's a lot of positivity in town, with new jobs in the pipeline, improvements to the streetscape and new people moving in – it's an exciting place to be."