Once famous for bushrangers and picturesque pub, the hamlet of Ovens is now becoming famous as Australia's epicentre of pumpkin seed production.
Sharan Rivett's Slovenian father had eaten the seeds and oil as part of his regular diet growing up in Europe, but found nowhere to buy it in Australia – leading Sharan and her father to start a pumpkin seed business in 2004. As the business developed and tourist trade was identified as an important driver of business growth, Sharan moved south to Ovens in 2012, on the busy Great Alpine Road between Myrtleford and Bright, providing good growing conditions and great access to visitors.
The move forged new relationships – the young business growing through collaboration with local businesses and also enabling Sharan to meet her partner, Jay.
"Moving here I found the business community was very friendly and open," Sharan says.
"We have a lot of collaborations – we now work with 35 farmers, facilitating other people to set up businesses growing pumpkin for seed, and also pressing hazelnut and walnuts to make oil.
"If you have something a bit unique and can provide services to a variety of people, it is a great start to develop a business in the local area.
"As the region continues to expand, it helps to do a bit of research to find niche areas that aren't being serviced at the moment."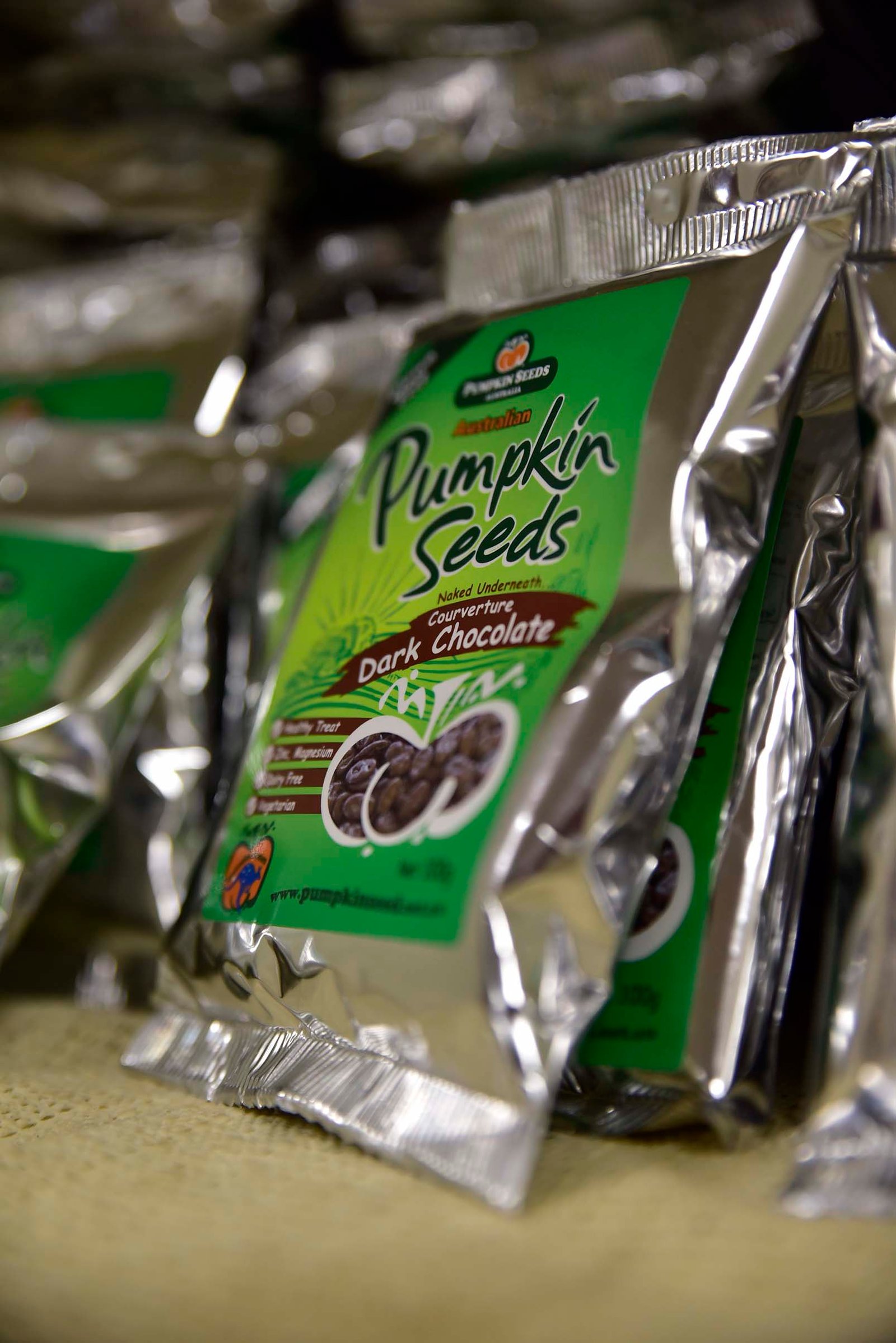 The business supplies health food stores across Australia with their signature oil, as well as seven flavours of seeds which are popular healthy snacks, and also enjoys a thriving trade from passing tourists. It remains Australia's first and only business growing and producing oil from pumpkin seeds.
Pumpkin seed oil is widely valued for its' health properties, particularly by many people with prostate cancer, with many reporting improved sleep after consuming two teaspoons of the oil each day.
Pepo Farms, which operates the Australian Pumpkin Seed company, employs 15 staff and the couple primarily recruit through local community Facebook pages.
"Because this is such a lovely area to live there are a lot of people who can be multiskilled, which means we have access to people with specific skills when we need them, which is good," Sharan says.