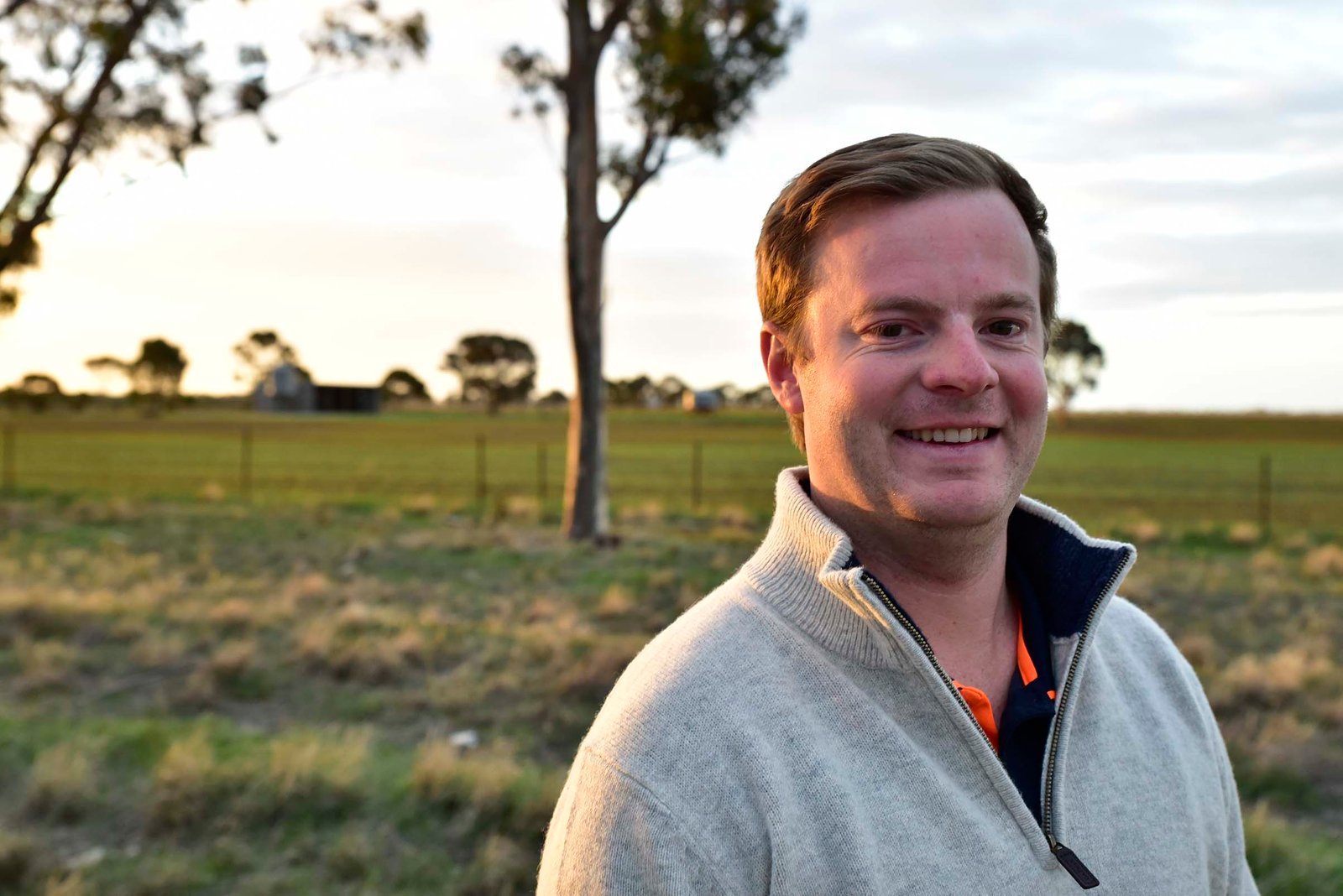 On Tchum Lake, just outside of Birchip, there can be 15 or 20 speedboats plying the waters of the farmer-constructed waterbody, when the Summer sun isn't too warm.
Today, though, that's a remote memory. It's cold, and the surrounding flat grain land provides an unfettered view of the storm clouds blowing in from the west.
James Murray looks a little worried, but it turns out he is not fretting about the impact of the weather change on the 41 crop trials he is running in the fields nearby.
After five years in the small, north-west Victorian town, James has learned to take weather events and their impact on his work in his stride – but after a childhood living on the outskirts of western Sydney, the winter wind is still a bit hard to adapt to.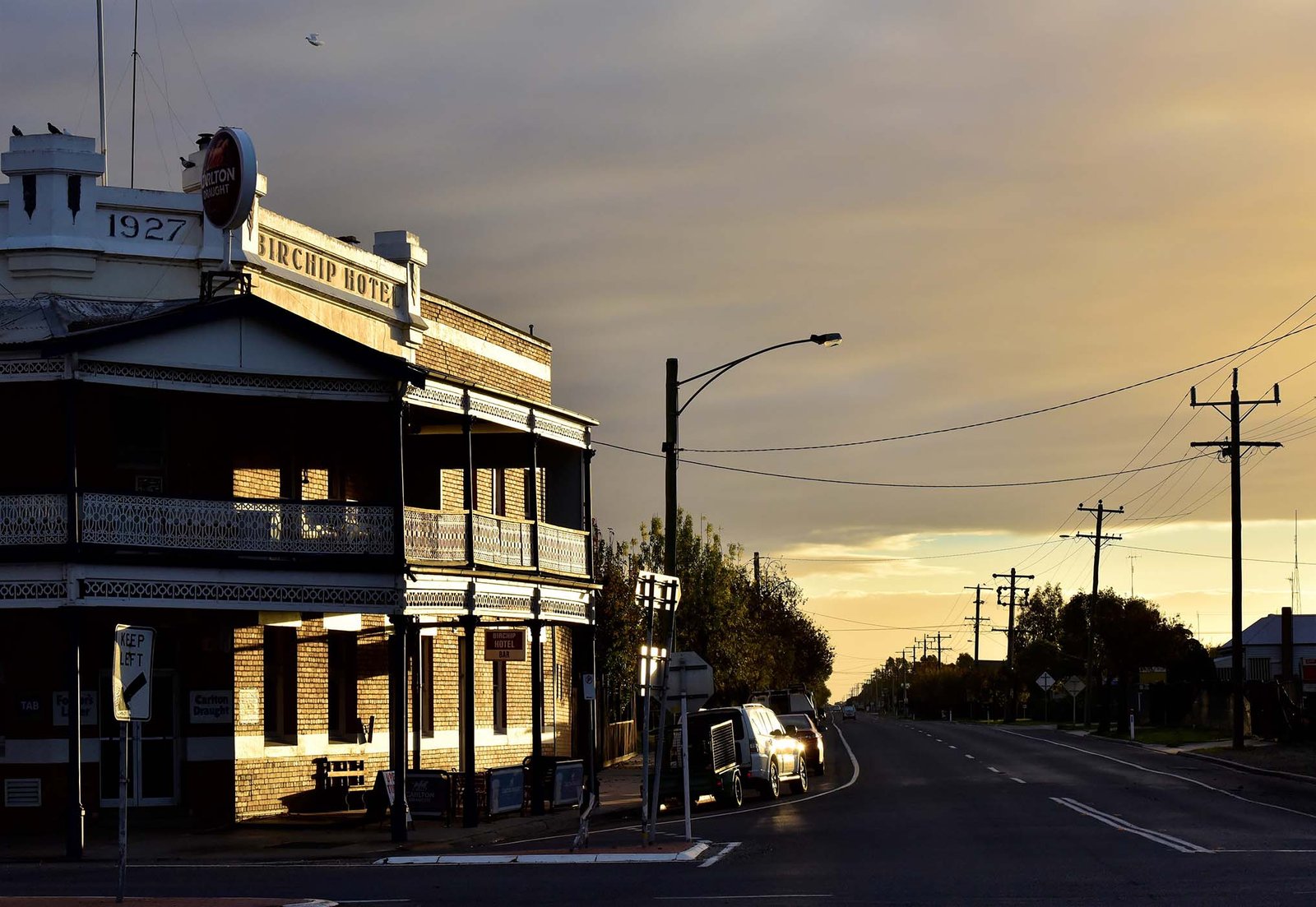 The Grain Brain boom
Three decades ago, Birchip was just another small Wimmera town, with a group of farmers plotting to build a fake lake to provide them with respite from the punishing Summer heat. But once the lake was done, the cool innovators applied themselves to a challenge with far greater impact – forming a research collective that would enable them to improve their farm productivity.
Farm productivity sounds boring, but as the Earth's population pushes towards 8 billion, with a finite area fit for producing food, the ability to produce more food from a whole range of farms not only in Birchip but across the planet is suddenly a compelling proposition.
The Birchip Cropping Demonstration Sites was established in 1992 by a group of farmers keen to experiment with ways to produce more grain, planting examining crop varieties and farming techniques that would deliver more food per hectare – and then sharing the knowledge with other growers in the region.
Now known nationally and internationally as the Birchip Cropping Group, the farmer-owned organisation has 20 staff, 400 members and a remarkable track record in researching better ways to farm.
BCG and the thriving Oconnors Farm Machinery Dealership have combined to transform Birchip, attracting highly trained professionals like James and fuelling a tremendous energy for growth and innovation in the town.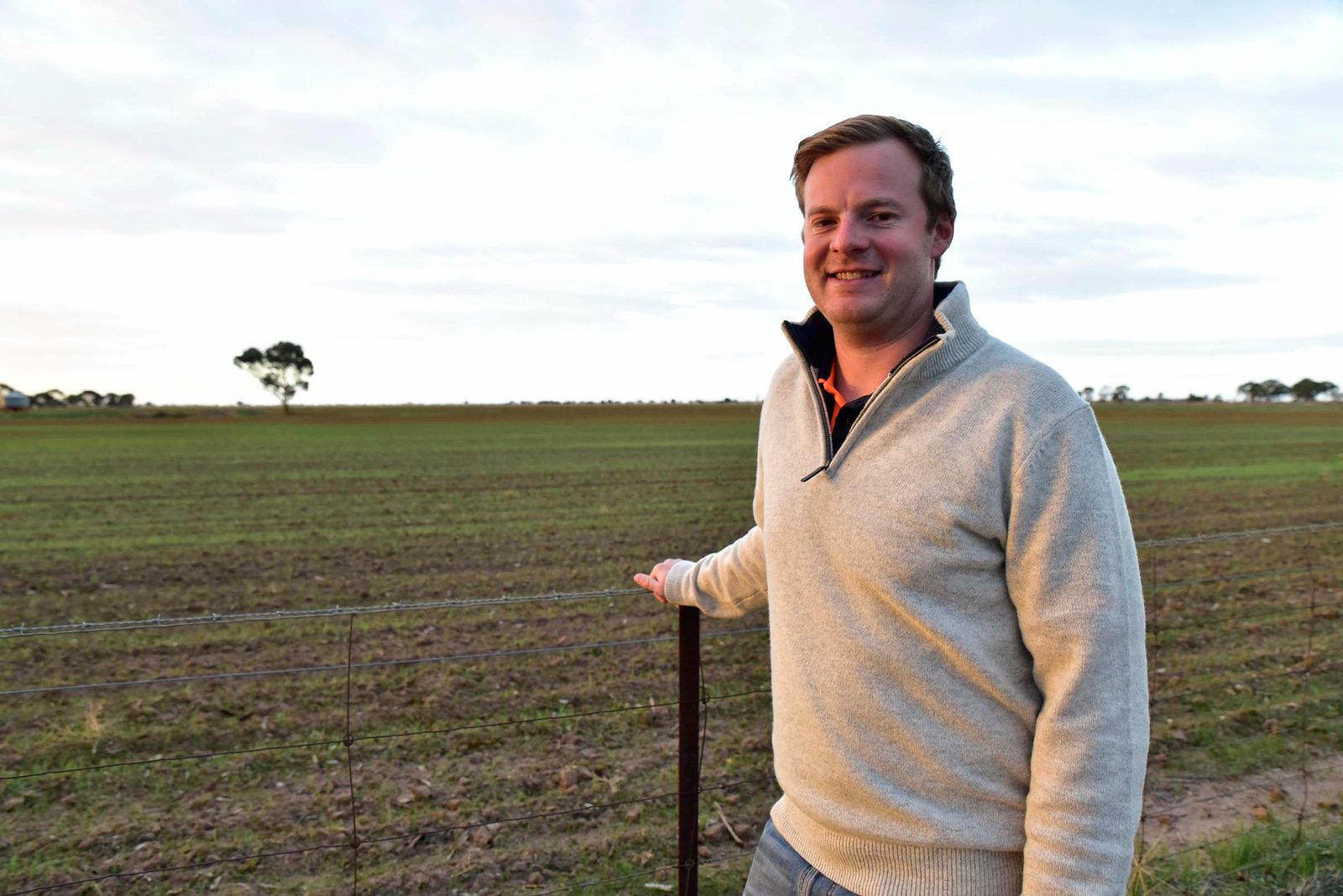 Moving south
James studied some agriculture in high school and despite growing up far from a farm, decided he loved it. He studied an agricultural science degree at the University of Sydney, where he realised that he would never be a farmer, but had a great passion for agricultural research. When he examined the jobs on offer to him at the end of his degree, the Birchip Cropping Group seemed a great fit.
Despite moving from a city of 4 million to a town that only just tops 700, James said the adjustment was relatively easy.
"It was totally different to what I had been used to, growing up in the city, but I have really enjoyed it," James says.
"I think it changes you a bit, living in a place like Birchip. The laid back nature of a small town suits me quite well, and I already played AFL in Sydney before I came here, so it was easy to join the footy club and fit in.
Birchip boom
Birchip is booming. The population has grown by around 100 between 2011 and 2016 – small growth for some, but a stark contrast to the demographic shift in many other small rural towns.
"I enjoy Birchip, but it's hard to describe what it's like. The distance from family in Sydney is a challenge from me and you have to be a bit more organised than when you live in the city, because the supermarket opening times are shorter than I was used to in Sydney.
"Compared to a lot of similar sized rural towns the number of young people in Birchip is quite high, and that's a really positive thing. The school offers classes from P-12 and has about 270 kids, the shops in the main street seem to do ok and there's more going on than you would imagine if you just drove through town.
"I don't know if I will live in small towns forever, but I came here thinking I would stay for 12 months and I have been here five years already. I think living here helps me appreciate what I enjoy about where I am living and the work that I do.
"I want a long-term career in agriculture – it's a great industry to be part of. While it's economically so important to Australia, it's only a small community of people who work in it in some ways and you get to know a lot of people and get exposure to different opportunities quite quickly."