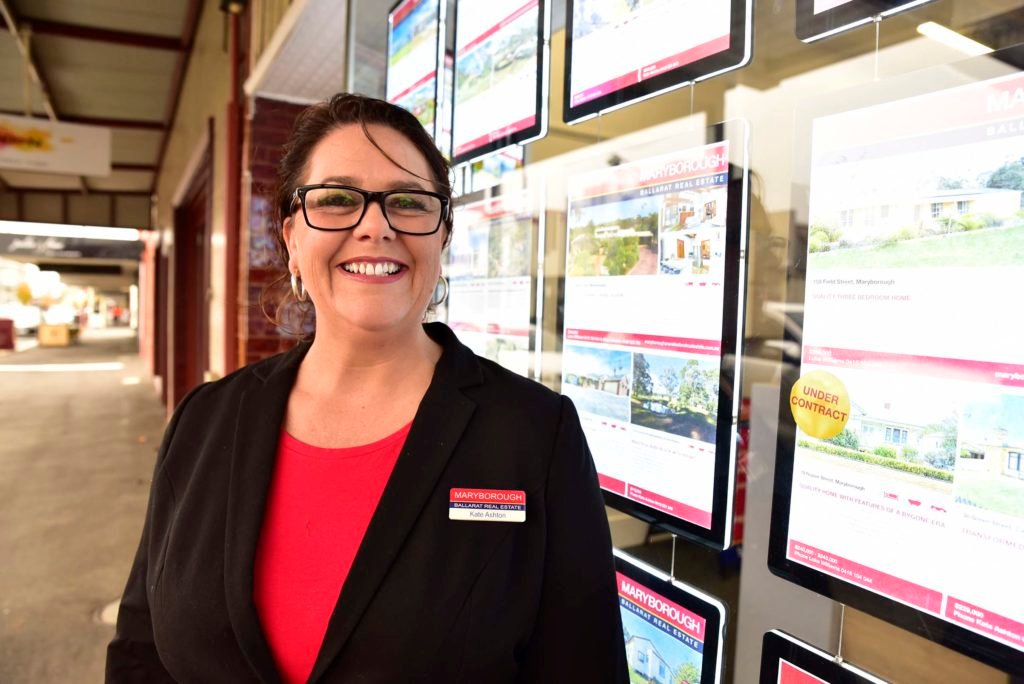 When people think about escaping to the country, they aren't really just looking for four walls and a roof, according to Kate Ashton.
They're not buying a house; they're buying the town.
In between her roles as volunteer Director of the local branch of the Bendigo Community Bank, Rotary member, chorister at church and unofficial ambassador for her home town of Dunolly and nearby Maryborough, Kate finds time to sell houses, in her day job as a real estate agent.
But 'Real Estate Kate' as she is known, succeeds precisely because she doesn't try to sell you just the houses in her care – she wants you to buy in to being part of the community that she is so passionate about. And who better to talk to than a local who loves living here.
"Who knows what their dream job is?" Kate says.
"I just want to have fun. I don't have to come to work every day, I choose to come, because I just love telling people about our community."
So we'll stop right there a moment. Until you meet Kate, you won't quite get how genuine she is. Set aside your preconceptions of estate agents and instead imagine a marketer, community activist, parent and fully signed up people-person who just happens to wear an estate agents badge and you start to get the picture.
Kate grew up in Dunolly, more or less – well since about 12, with a couple of years preceding in a horse drawn wagon that her mother and father crafted, travelling about 20 kilometres a day from East Gippsland to Maleny in Queensland. These adventures introduced Kate to a kaleidoscope of personalities, which is probably where the people skills were honed.
After completing school back in Dunolly, she spent time living in the Torres Strait and in Bangkok before moving closer to home to study hospitality management in Ballarat. Then a life change happened, and she was going to be a single mum.
"What better place to have a child that than in your home town, with family support?" Kate says.
She needed a job, and so juggled the motherhood with opening a café/restaurant in Dunolly, introducing espresso, yummy homemade food and live entertainment to the town.  But after 13 years in hospitality, she decided to develop a new career in real estate.  A career in real estate would enable her to spend her days doing what she really loved, talking about how great the communities in the area were, introducing people to new things and having spare time on weekend. It all worked exactly as planned except for the weekends.
Kate has initiated a range of videos with local identities and shop owners on Facebook, working to build a better profile of the Maryborough area for the outside world and wants to see the towns progress beyond their gold era roots and small country town attitudes.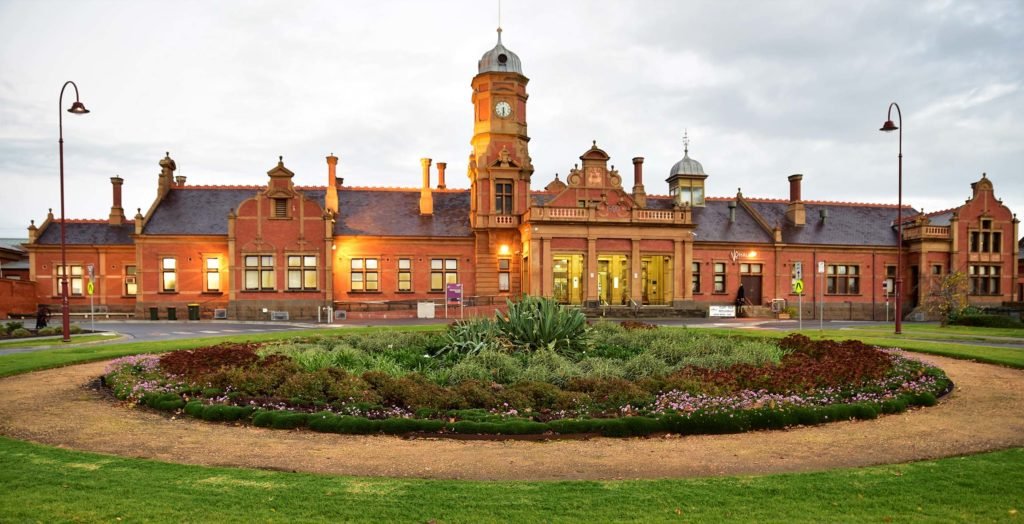 While some of the biggest nuggets ever found were uncovered in rich fields near the towns, Kate, like many people in the area, believe it's time to build a new story for the towns, revelling in the rich history and architecture created in the gold boom, while also building new threads to define the towns.
"Deborah Halpern is an internationally-known artist who has worked with the community in Dunolly recently and we are getting a range of other amazing creative people coming here to live and work," Kate says.
"Yes, these towns were founded on the rich goldfields, but that's not only what has to define us now. This is a fantastic area for bike riding, bushwalking, art galleries, adventures, café hopping and a local market every week. We are connected to Melbourne with regular trains, there are new businesses emerging and Maryborough and Dunolly are really welcoming, caring communities.
"Young families who are moving here from the city tell me they are coming because they are looking for safe environments for their kids, fresh air, less traffic and most importantly, they recognie the importance of community here.
"Community is coming back as a really important attribute that people want in their lives. I love the city and there are strong communities in areas of Melbourne that are flourishing, but if people are looking for great value houses, beautiful natural environments, the chance to actually know your neighbours and the chance to feel like they belong as part of a really vibrant community, then Maryborough and district is a fantastic option."