Bel and Jordan found each other in a Ballarat mail sorting room.
Bel had grown up in the Eastern suburbs of Melbourne, studied photography and science, then travelled the world for about four years. After immersing herself in inner city life in Melbourne, she decided to move to Creswick when she turned 34, wanting to pursue a more sustainable lifestyle.
"It had never occurred to me that I would be able to afford to buy a house until I moved there," Bel says.
"I got a full-time job and a mortgage and worked my guts out and lived the permaculture life in part. I had a great garden, but not work-life balance and then while I was working as a postie, I met Jordan.
"I had been scanning the posties for a fair while in case a good one came, but I had given up. As a 37 year-old vegetarian open-minded person, I was friends with everyone, but I couldn't find a partner who had a lot in common with me – until Jordan moved up from Melbourne."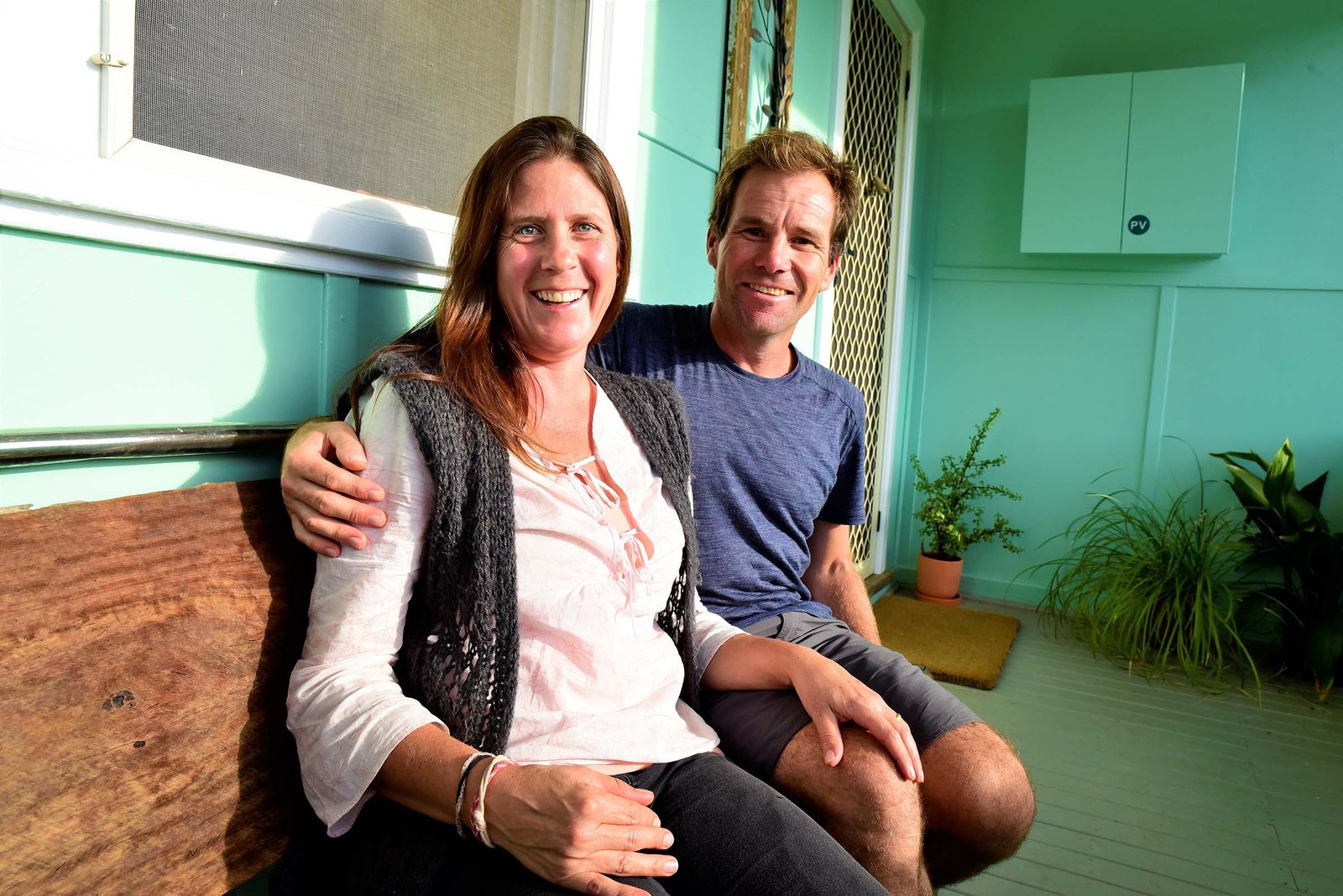 Jordan had moved around a lot internationally, settling in Melbourne for his last few years of high school, but finding his spiritual home in an art studio.
He completed five years at the Victorian College of the Arts, emerging with a great ability to create works with paint, but also a need for an income stream. He painted houses for 15 years while returning to the easel whenever free time arose, but then moved to a quieter life in Gordon, just outside of Ballarat, when a recruitment agency placed him with Australia Post – and he met Bel.
The romance blossomed, but careers in mail delivery did not.
"I wasn't terribly satisfied with being a postie," Jordan says.
"The workplace and its culture wasn't for me. But I was talking to a lot of older gentlemen who would come out to the post box and I enjoyed that and ended up doing an aged care course.
"It only takes nine months to retrain, the certificate is free for aged care and there's lots of work in aged care in regional areas."
Keen cyclists and paragliders, the couple decided to sell their respective homes and live mortgage free in the north east, where they could indulge their love of outdoor recreation and sustainable living.
"We drove up to Tallangatta and it was green, the lake beside the town was full and it was beautiful," Bel says.
"We wanted a community that was actually a community and I think we got 100 times more than we had dreamed of. We have bought a home, can live mortgage free, and can look at the hills, watching the light change at sunset. It's pretty nice.
"We did a day trip earlier in the year and climbed Mt Kosciusko and were back home by the end of the day – what more could you want?"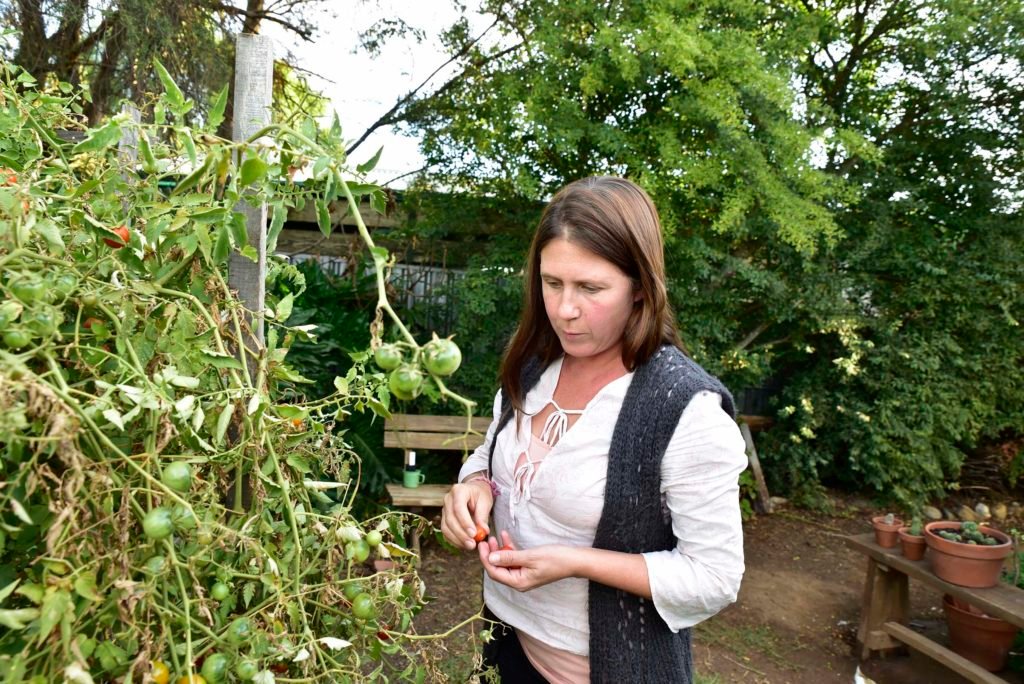 Bel has created a thriving garden in their new home, Jordan painted what he hoped will be his last house and he has also found a job he loves – a block away at the town's aged care facility.
"I actively chose to work in aged care, it shouldn't be seen as a default career," Jordan says.
"You feel like you are making a difference in people's lives. It's fun, because you are dealing with people all day and it's hands on – no two days are the same."
Bel is relishing the proximity to the mountains, enjoying cycling, motorcycling and bushwalking. She has landed two jobs in town, balancing working in the local IGA with a customer service role in Towong Shire Council.
"Both jobs complement each other and I'm working within my community, which was my hope all along," Bel says.
"Everyone knows I am a vegetarian now, and everybody seems to be fine with it! The town offers a really good fit for us."