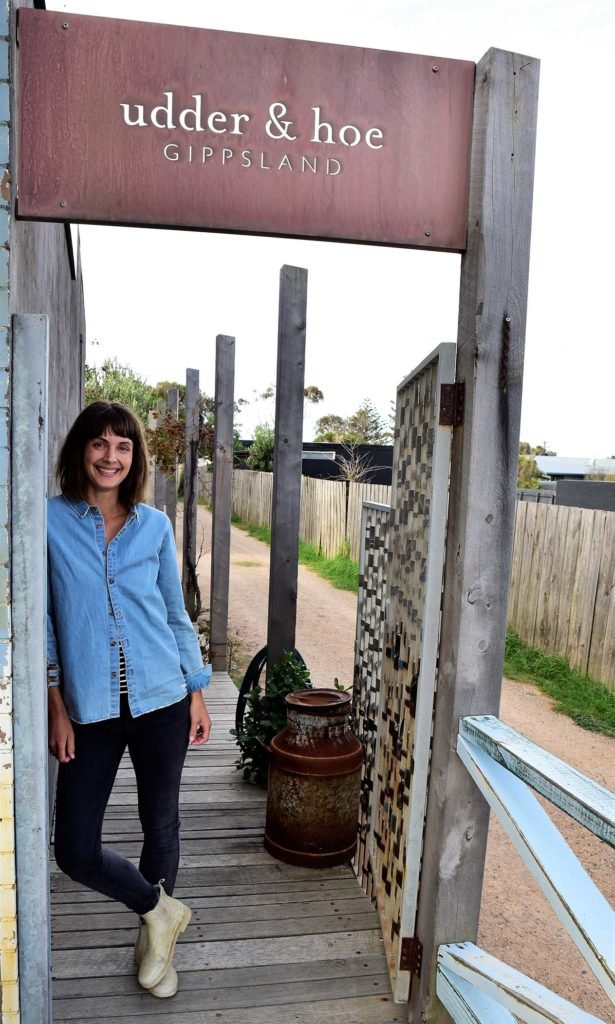 Some stories just beg to be told.
Udder & Hoe is an artwork in retail charm, an authentic food and beverage repository carefully crafted within beach-reach in Kilcunda, on Gippsland's South Coast – but this story is not about commerce.
Kilcunda is a photographer's dream muse, with extraordinary vistas and a landmark rail bridge that plies endless variations on itself with the changes in daylight – but the town's identity is also not this story.
This story is about the vitality and vision of a woman from a town so small that a thorough map search is mandatory. She escaped from the obscure town to spend seven years jetting across the planet as an international flight attendant before having an epiphany, and realising that joy lay not in rushing somewhere else, but in creating a new sacred monument to the slow life in Kilcunda.
That monument Rachel Russo's Udder & Hoe store has struck a chord with legions interested in tasting apples like the first one plucked from their grandfather's tree, and people who appreciate great local food available chemical-free and seasonal – just like it is supposed to be.
The popularity of this flight of foodie fantasy had its genesis in 2015 when Rachel and her partner Karl set up the store in a reclaimed granny flat behind the Kilcunda General Store and a loyal following has also seen sister stores spawn nearby in Loch and Korumburra.
The expansion of a business that now employs at least 16 staff and showcases Gippsland produce to the world is not primarily about profit, but the opportunity to think about food.
"After a year and a half of studying to be a nurse, I realised I didn't like the way hospitals were all about a cure rather than prevention, so I decided to do become an international flight attendant," Rachel says.
"I really loved to travel and for seven years I travelled to Asia, Hawaii and other parts of Australia, meeting heaps of beautiful people.
"I enjoyed this fleeting adventure, coming and going, it's a bit like thrill-seeking, you'd always be headed to the next place. I loved the food and the culture and the people, but whenever I would be on a plane on the way back to Melbourne, I would dream about coming home and going to the farmers' market so that I could cook.
"Over time, I started to see how everything I was buying seemed to come from Gippsland and how abundant and rich the Gippsland food scene was without everybody knowing it.
"I started spending a bit more time in Gippsland and started to feel that flying wasn't agreeing with me any more. It felt a bit like consumerism and people felt that rules for behaviour and sustainability didn't apply when they were in the air. Everybody was able to use their second blow-up pillow without thinking about the first one!
"Pretty soon I thought that I had the worst possible job for my sanity and health, and realised it was time to do something else."
Rachel took leave, started working at Tamsin's Table, a renowned foodie mecca and admired the way that the food served to the 10 guests lucky enough to get a spot at the table was produced from the farm – and also a catalyst for celebration and relationships to form.
By the time she fell pregnant with her first daughter, Wilma, the couple's two-bedroom flat in Elwood started to feel like a constraint. Rachel had come to Kilcunda to explore rockpools in her childhood and suddenly realised she wanted the same for her own children. Karl, a keen surfer, was not hard to convince.
Rachel teamed up with a friend, Mindy Grumley, to establish the first Udder & Hoe store and it grew out of their combined food passions for Gippsland.
The couple's children have learned to walk on the deck in front of the shop and can explore rockpools across the road most days.
"The city is great for a lot of people, but for me, the community around Kilcunda provided what the city couldn't," Rachel says.
"It got to the point in Melbourne that every time I looked around people were looking down at phones, they didn't want to look strangers in the eye and everyone was on their own little journey.
"When we moved here, the thing I noticed most was that people had time for a chat and they also wanted to chat.
"Opening up a business rurally is one of the most wonderful ways to make the transition to the country because you are opening up yourself to people through your business.
"If I hadn't moved out here to create a business like Udder & Hoe I would have eventually met a lot of wonderful people, but the business fast-tracked that a lot."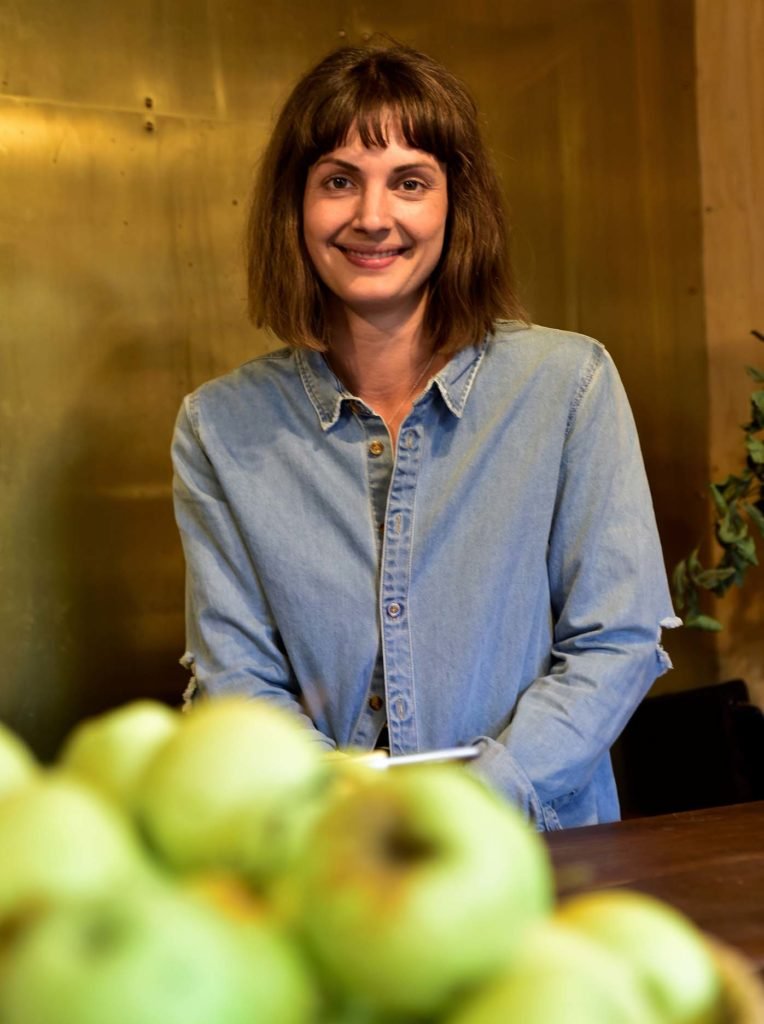 For a person once almost welded to a suitcase, the joys of travel have been displaced by a daily pleasure in living the life she had longed for.
"I'm not even plotting my next overseas adventure. I don't know why that is, but I definitely don't feel the need to go," Rachel says.
"Enjoying slow food also means embracing slow living. If you slow down to enjoy your food it will affect the rest of your life in a positive way.
"There are challenges – it is tough to find and keep staff who are focused and share your drive and passion, but it's worth it.
"I hope more people discover local food down here and that there are more small businesses, more families moving for the same reasons we did."