After spending more than 15 years servicing helicopters around Australia and even in Antarctica, Hylke Kijlstra has got to a point where he no longer has to go to the helicopters – the helicopters come to him.
As a result, Alexandra has become the nation's leading destination if you want your Robinson helicopter meticulously refurbished to be as good as new.
In a big red barn formerly used for boat building just outside the picturesque town, just over an hour out of Melbourne, Hylke and his wife Neri have set up Helico Australia – a specialist in helicopter repair and refurbishment.
"We opened the business in Alexandra in 2015 and thought that if we employed someone, we might have one apprentice and just take it slowly, but word spreads and at last count we had 14 staff and we are recreating 10 to 12 helicopters each year," Neri says.
"Robinsons are the most popular helicopter in Australia, used mostly for mustering and flight training. When they have been flown for 2,200 hours all the spinning parts in them essentially need to be removed and replaced.
"There are a number of places around Australia that can do rebuilds, but nobody else really specialises in it like we do. We go that extra step and do the repaint and reupholster so when people get their aircraft back from the compulsory maintenance, it looks brand new again.
"Hylke is really good at what he does and while there are a lot of different people contributing to the business, the owners all want to speak direct to him about their precious helicopters."




Neri and Hylke moved around Australia for a number of years, repairing helicopters with a mobile service across Australia's north until Neri's father fell sick, and they came back to the northeast to be near family.
"After dad died it felt like we would be too far away heading north again. We had both grown up in the country and Hylke's dad had the shed just outside of Alexandra, so we thought we would give it a go setting up the business here," Neri says.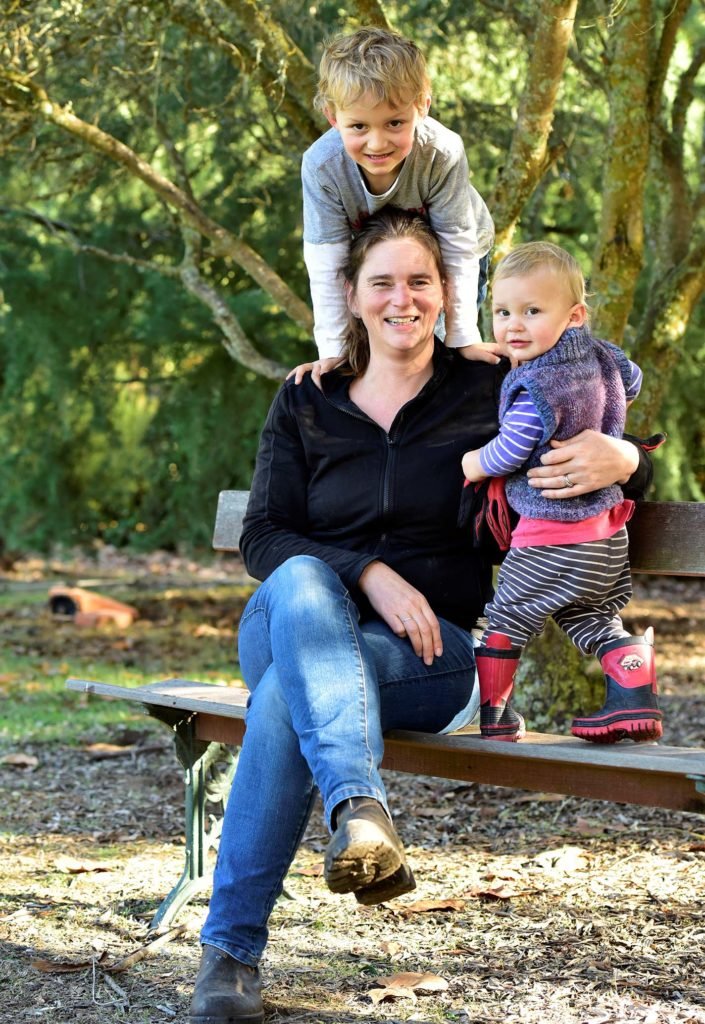 The couple are raising two children on an idyllic farm the other side of Alexandra. Neri said the only downside to running the business locally was the cost and time of freight, shipping parts from Melbourne and farther afield.
On the positive side, the couple have been able to hire great staff for the business, with  people moving from all over Australia to work as part of the team.
"We all put money into the kitty for lunches and then whoever gets hungry first goes and gets sandwiches or food for a BBQ and then we all stop and eat together," Neri says.
"Our team is amazing and when we employ people now, it is really important to know that they will fit within the existing team – we don't want to rock the boat, because the team is so good.
"Hylke loves the country and would hate having to work at an airport. We have also established a farmstay business near home and hold a major concert each year at the farm, called Alexandra Farmstay Presents. Last year we had 10 bands and hundreds of people in the audience. You can do that sort of thing in the country, because you have the space and freedom to give things a go.
For more information visit Helico Australia or Alexandra Farmstay.