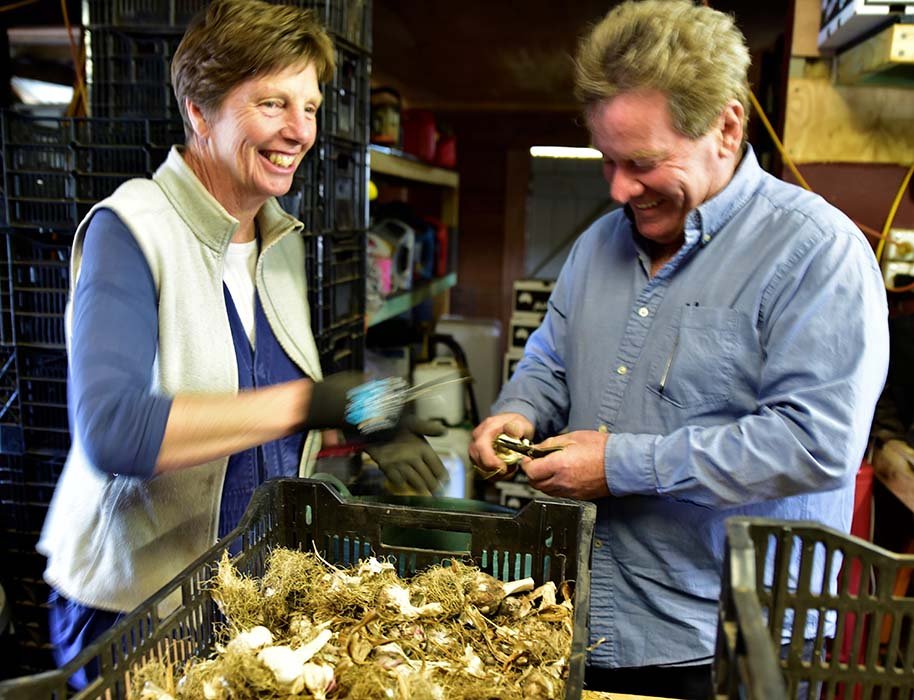 Eight years ago, David and Kirsten Jones lived busy lives in inner Melbourne, with each appearing externally the epitome of success in their respective careers of fundraising and horticulture.
But something was missing.
"I'd always wanted to try my hand at farming and so decided to give it a go before we got too old for it," Kirsten says.
The couple had never farmed or lived outside Melbourne, but in decisive style, had secured a stunning 10 acre hilltop farm just outside Mirboo in the lush Gippsland Hills within six weeks. David would spend weekdays at his office in Melbourne, continuing his career, while Kirsten would embark upon her new career on the farm, creating a commercially-viable garlic growing business from scratch.
Just 10% of the garlic currently consumed in Australian kitchens is grown onshore and after eight years of experimentation, mistakes and learning, the Jones's have developed extensive knowledge about the best ways to produce the honoured bulb.
"I sometimes look back at all the mistakes we have made, taking four years to produce a commercial crop, and thought how much better it would have been if we had grasped the fundamentals for a start," Kirsten says.
Despite their humility, the couple sell their many varieties to seed producers and have won national awards four years in a row, inspiring others to sow the Gippsland hills with garlic.
After witnessing the success of garlic festivals in the US and the UK, Kirsten had the idea of creating a garlic festival in nearby Meeniyan – population 600.
"At first some people said, 'This is not garlic country, why are we talking about a garlic festival?' but then we explained that garlic is the gateway ingredient that enables us to showcase the amazing range and quality of produce from this area – and they came on board," David said.
After three years, the Meeniyan Garlic Festival now attracts an annual crowd of more than 8,000 to the tiny town, bringing not just revenue, but also respect for the extraordinary quality of foodstuffs stewarded from the land by Gippsland food producers.
Shopping locally, Kirsten was frustrated by the fact that no regional produce was on offer in regional supermarkets.  So, daughter Felicity moved from Melbourne and they opened The Meeniyan Store,  which features produce from a range of about 50 kilometres, offering consumers the chance to understand exactly where their steak or root vegetables or fruit or garlic has been grown.
A new enterprise taking food from farm to plate is also in the works, taking the best of Gippsland produce direct to a Collins Street eatery where acclaimed chef, Alejandro Saeravia, (Pastuso Restaurant) will optimise flavours based on seasonal produce.
David is also winding back his city activities to establish an Australian garlic marketplace, where wholesale and retail buyers can secure high quality garlic from a broad range of producers – enabling farmers across the state to secure better prices for their food.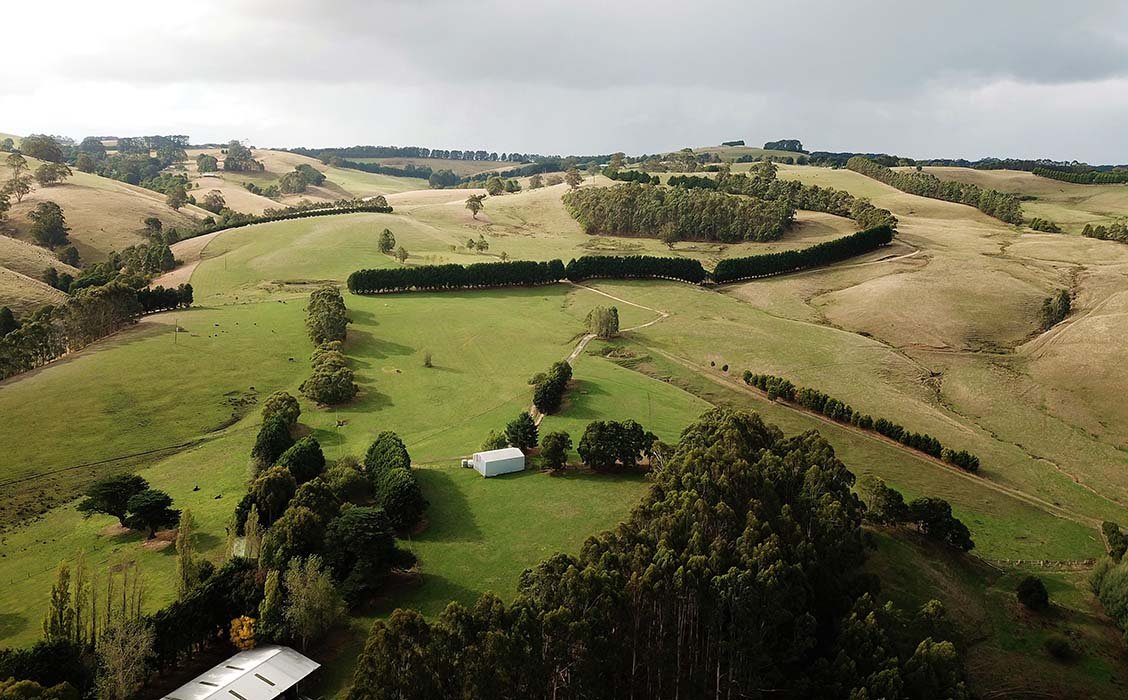 Despite the dizzying array of successful enterprises, the garlic farm is at the heart of their everyday endeavours – manually planting, growing, harvesting, drying and cleaning garlic in a seasonal rhythm that has its fair share of heartbreak and difficult learnings – just like any farm-based enterprise.
"Last winter we were calf-deep in mud planting Spanish garlic in row after row after row and I sometimes thought, 'What am I doing?'" Kirsten says with a laugh.
Those moments are transitory, however, when you are perched on a hill in arguably one of the most beautiful corners of the Earth.
Local farmers lend tractors; are collaborating this year in expanded plantings and are offering a warm welcome into the local community for Kirsten and David, with a return to the city no longer even possible to countenance.
"No, I never think about moving back," Kirsten says with a laugh.
With a new career, a fabulous work-work-life balance (there is more work than leisure, but it is enjoyed), it is not hard to see why.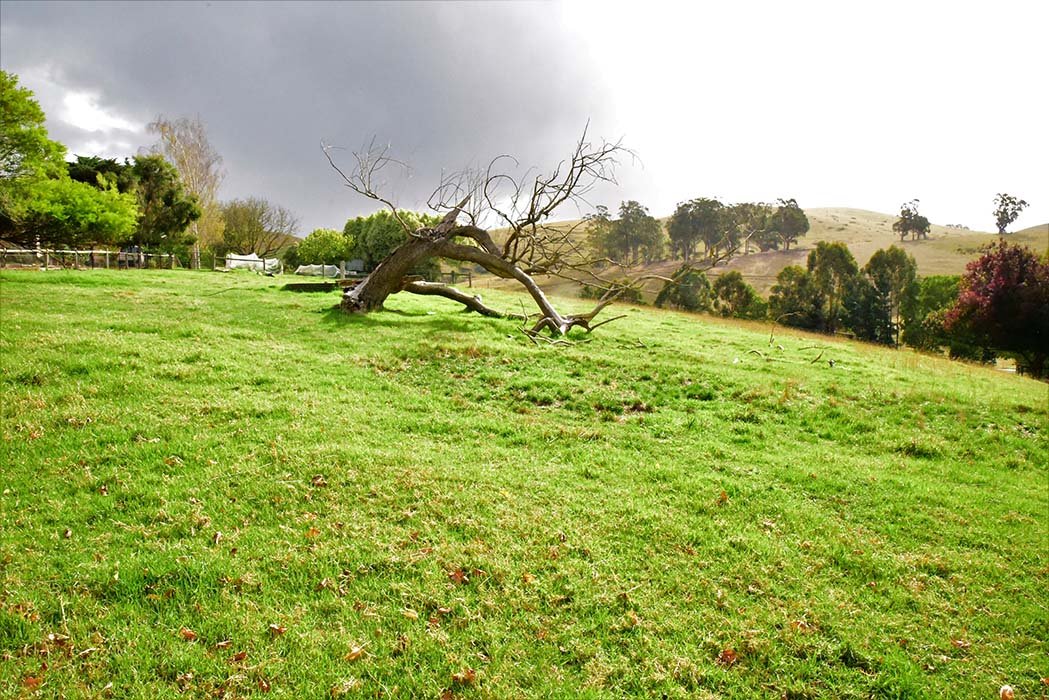 For more information :-
About The Meeniyan Store :-
@themeeniyanstore
@meeniyanstore
About the Meeniyan Garlic Festival :
www.meeniyangarlicfestival.com.au
About Mirboo farm :