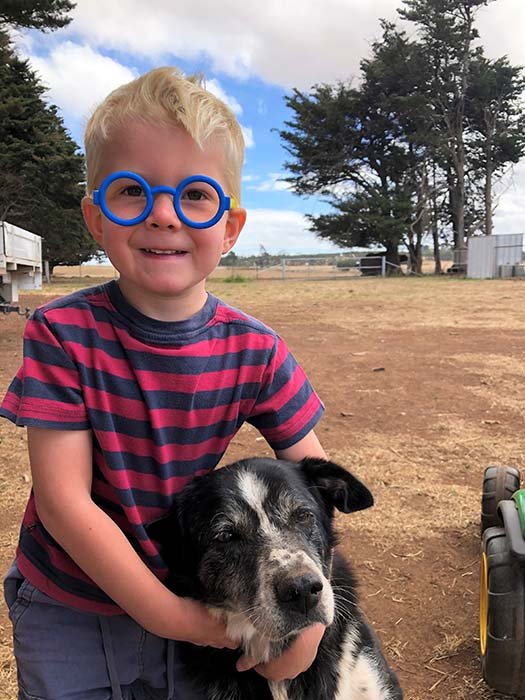 Animals not only need to sleep, eat and find water each day, but they also have little regard for weekends.
Every waking day, the 1000 or more sheep, cattle and other animals that graze, bellow and occasionally doze off on the Romsey farm Lynton Smith manages need some love, care and attention.
As a result, Lynton's days all have a similar start. Work boots are carefully lined up in the mudroom between the pristine farmhouse and the grassy paddocks and they receive Lynton's feet at around 7.30 each morning, Monday to Sunday.
There is always plenty of work to go around on the farm and there are none keener to lend a hand than his son, Willie, who pulls on a smaller pair of Blundstones and trademark glasses like his dad only a little later in the day – and Maya, his daughter, who (when not at school) is often close at hand helping Dad.
At ages 3 and 7, Willie and Maya aren't always able to wrestle livestock in between paddocks across the 750 acre farm, but it isn't for want of trying.
"Willie is really focused on following in Lynton's footsteps at the moment," Lynton's partner Gab says, as the young three year old pedals a mini farm vehicle around the inside of the house in search of the plastic spectacles he likes to wear to be more like his dad.
"He loves pretending to go to work and his favourite line at the moment is 'I've got to go up the 'ards' (Stockyards)'".
These sort of adventures with Dad – and the opportunity to roam on their pony or their bikes, often with their beloved, pensioned-off Collie dog Banjo in tow, make for a great childhood, Gab says.
"The kids are learning to be resourceful, independent and resilient, they spend the majority of their time outside in the fresh air on the go from morning 'til night," Gab says.
Just one hour from the heart of Melbourne, tucked into hills near the picture-postcard small town of Lancefield, the couple have no sense of a diminished lifestyle. The Macedon Ranges Shire is dotted with villages and towns in close proximity to each other. When Maya was starting school Gab said  there were three schools to choose from in easy reach of the farm. Medical services are also really strong, with several doctors' clinics and a dentist within a 15 minute drive.
"There are doctors in Lancefield and Romsey and hospitals in Kyneton and Kilmore and one of the great benefits of living in the country is that you rarely have to wait long to see someone for medical care," Gab says.
"We feel very lucky that we have moved to an area with a really vibrant and welcoming community and we are still discovering all the different opportunities that exist for our children and ourselves within townships of the Macedon Ranges Shire".  
Using locally-sourced trades and businesses, Lynton has helped to build  the farm into a thriving enterprise in three years. While tasks like fencing loom seemingly forever on his to do list, the growth of the business provides a lot of work satisfaction.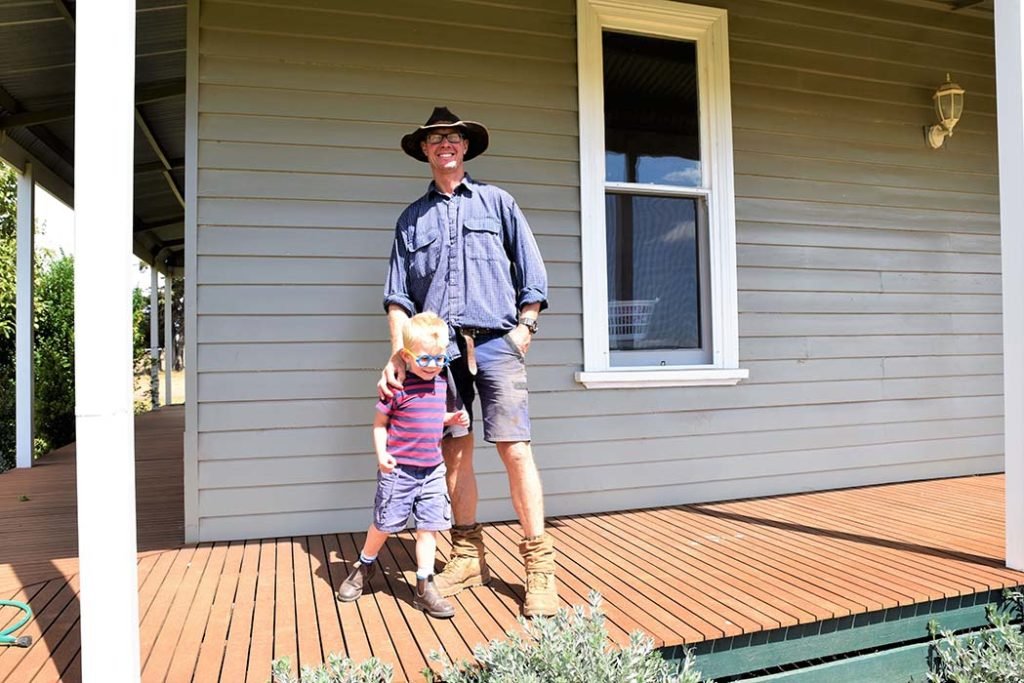 He cut his teeth farming on remote stations in Australia's north, and had to develop the ability to fix almost anything and solve problems far from help. Ironically, now he is just an hour from four million people the biggest challenge he faces is getting more staff on board.
Despite the setting, the proximity to Melbourne and the opportunity to work with and learn from a highly-skilled boss, Lynton finds it hard to attract staff to the property, and after trying the regular approaches to employment, has now resorted to posting roles on Gumtree.
"It's really hard to get people who are keen to work on the farm," Lynton says.
 "It is seven days a week, but this sort of job is a lifestyle. I love being out in the paddocks, working with the animals," he says.
"There's something different every day when you work with stock, but without the challenges and the need to manage the risks, it would be boring. If it always rained at the right time, farming would be too easy!"