Adam Atchison had all the classic ingredients of a construction industry champion in his 20's. In between building sites, dabbling in different potential careers, and a vigorous social life, he found time to dabble with home brewing for some time – before life, responsibilities and a taste for commercial brews meant he left the re-washed recycled VB longnecks permanently behind when he made his next move.
The boy can leave behind the brew kit, but the call of the hops has meant he has returned to the fermentation process a couple of decades later – but in a spectacular new way.
Gone are the cobwebs, the dodgy batches left unconsumed and the home-made labels – he now brews microbatches with military precision in a shiny German braumeister in the shiny commercial kitchen he has set up with his wife Pep at the foot of the Grampians – and he simply can't brew fast enough to keep up with demand.
As the only brewery currently in the region, with a huge open plan cellar door, on-site vineyard and accommodation, Pomonal Estate has more points of difference than you can count on one hand, and demand for the accommodation, beer and wine on site has been huge since opening in December 2017.
But the overnight success story really begins years earlier, when Pep and Adam started working towards their venture.
Adam started going to Pomonal, at the base of the Grampians in the 1990's, working on building projects alongside his father. Adam and his wife Pep moved to the area in 2001 after careers in WA and Sydney, starting new careers – Adam breeding thoroughbreds and Pep running events and promotions in wineries nearby.
Pep's redundancy in 2012 changed their lives – for the better.
"It took four years of work before we opened Pomonal Estate. We had lots of moments wondering what we were doing, but after a while we were too far in, and couldn't turn back!" Adam said.
Since opening in December 2017, Pomonal Estate has become a major regional drawcard, with beers brewed onsite attracting a strong following from both locals and visitors alike. The glazed wall at the end of the dining room affords spectacular views across the Grampians and accommodation they have built on site has been booked out every weekend since it became available.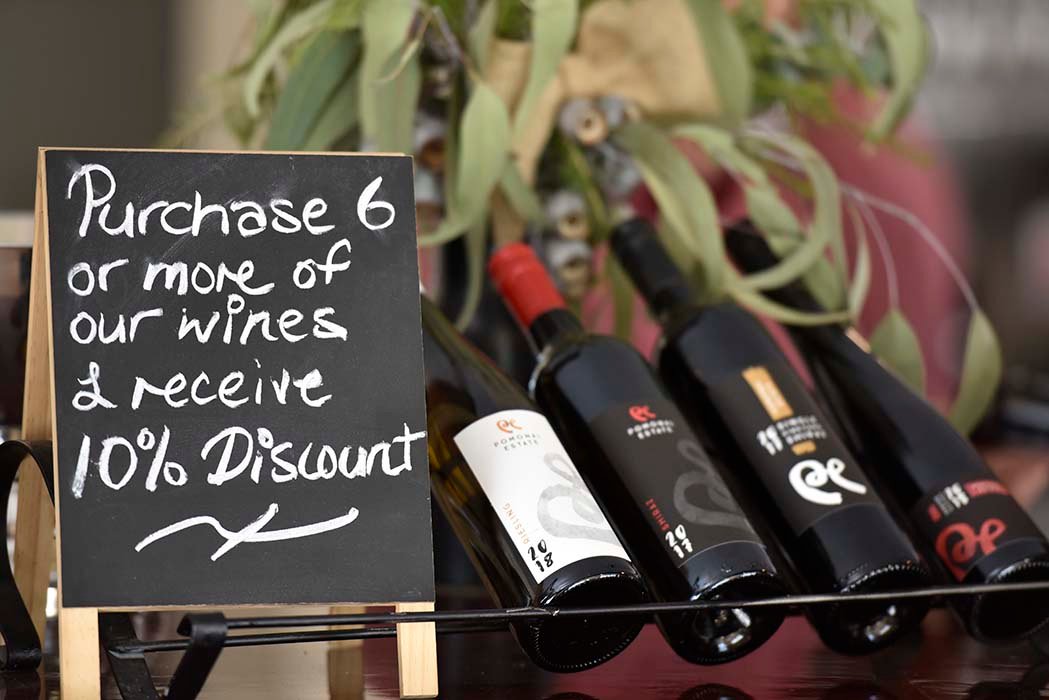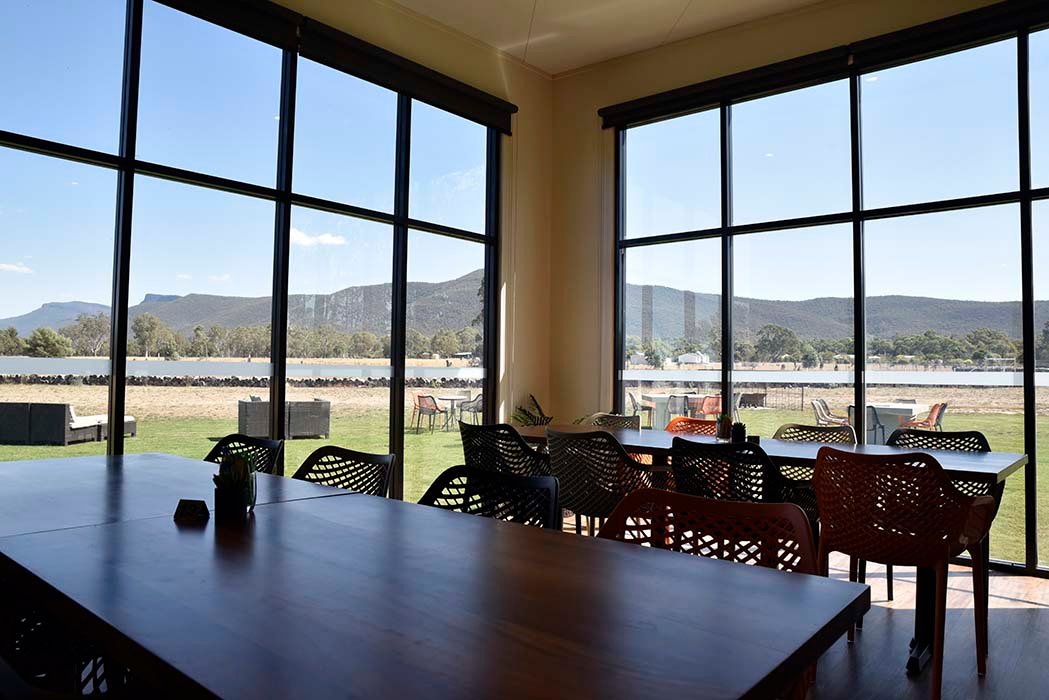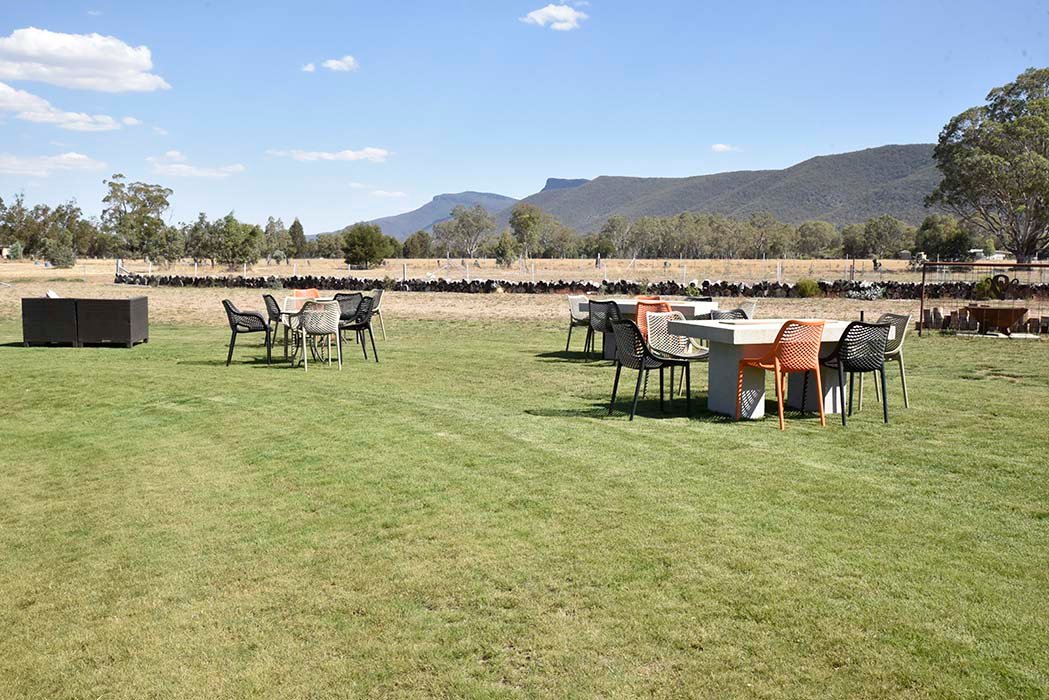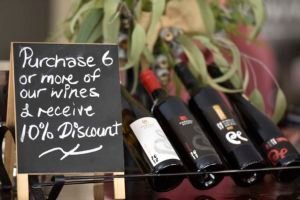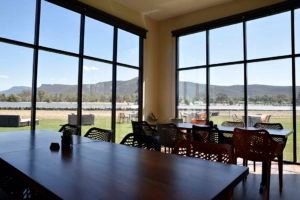 There are 2.5 acres of shiraz and riesling grapes planted on site and local wine makers are invited in to produce wine specially for the business.
"It's really exciting to see all the visitors appreciate what we have loved in Pomonal and at this site – and with a view like we have, it's pretty easy to come to work each day!" Adam says.
Out the back, in the spotless kitchen, Adam is in his element. Brewing occurs twice a week, on the quieter weekdays and he uses premium hops to create full-flavour beers. He is also starting to experiment with cider, using Nashi and William pears from a local orchard, crushed and now quietly fermenting with some wild yeast.
"I've had a crack at cider, using fruit in the orchard, and it is pretty exciting – it's fairly muddy-looking right now, but we are able to spend time to get it right, so that when we release it to customers it will be spot on," Adam says.

"Creating food and beverages from produce grown on site and in the local area is really exciting."
For more information about Pep and Adam's journey, follow the business on Facebook, visit their website, or even better, drop in at Pomonal Estate, 2079 Pomonal Road, Pomonal