With beaches on two shores, an idyllic heritage-listed streetscape, iconic festivals and multiple awards, it's pretty obvious why you'd want to visit Port Fairy.
But moving to the area involves a different set of decisions; for many, focusing on finding jobs.
Moyne Shire CEO Bill Millard, who moved back to the area in late 2018 after building a successful career in Melbourne, says that while the holiday vibe is nice, people who like him weighed up the move would be swayed by the broad range of jobs available.
"There are currently around 1700 jobs that need to be filled just in our area and the Moyne Shire has an unemployment rate of just over 2 per cent – about half the average in Australia," Mr Millard says.
"The Health sector is strong, the renewable energy sector is booming and there has been a big expansion of manufacturing in our area as well."
"Port Fairy has a great history, a beautiful set of character buildings, a really strong restaurant precinct and a great holiday feel, which are all significant advantages if you make this community home."
"For me, the opportunity to come back to a country area and make a contribution to growing opportunities in rural Victoria is the big incentive."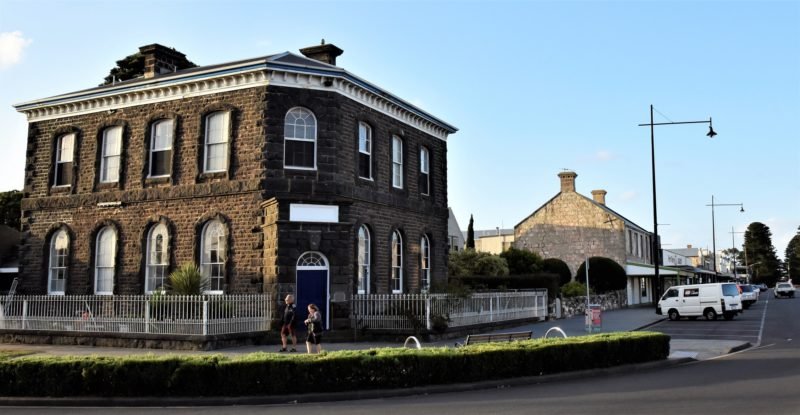 The town of around 3,500 was named Wotif's 2019 Australian Town of the Year and in 2012 was voted the world's most liveable community under 20,000 people in the UN-recognised LivCom awards – but retains a relaxed, natural atmosphere, which now attracts visitors year-round.
The growth in popularity of the town, combined with increased activity in the agriculture and renewable energy sector has resulted in a flow on effect, with nearby towns such as Mortlake and Koroit also gaining in popularity.
"Mortlake still has really great value housing, a popular primary and secondary school, and a close-knit country community which really welcomes new people ," Mr Millard says.
People who were interested in moving to the area should come down for a long weekend, calling in on Council staff who are eager to talk to potential residents about jobs and business opportunities in the region.
"Our staff are really friendly and have an excellent knowledge of local business networks and opportunities," Mr Millard says.

"We are really eager to welcome people who are interested in moving to the area – with so many jobs on offer and plenty of niches for new businesses, it's always a priority for us to spend time sharing ideas and contacts with potential new residents.
"There are a huge range of new opportunities in agriculture, as farmers introduce new technologies and value-adding enterprises into their farm businesses; and always work opportunities for people with a trade or those keen to work in the tourism sector.
"It's a privilege to be able to come to work each day in communities like Port Fairy and Mortlake and focus on lifestyle and quality of life. We expect we will be welcoming many more residents in the near future."
For more information, visit the Moyne website contact Moyne shire via email or call their friendly staff on 1300 656 564.