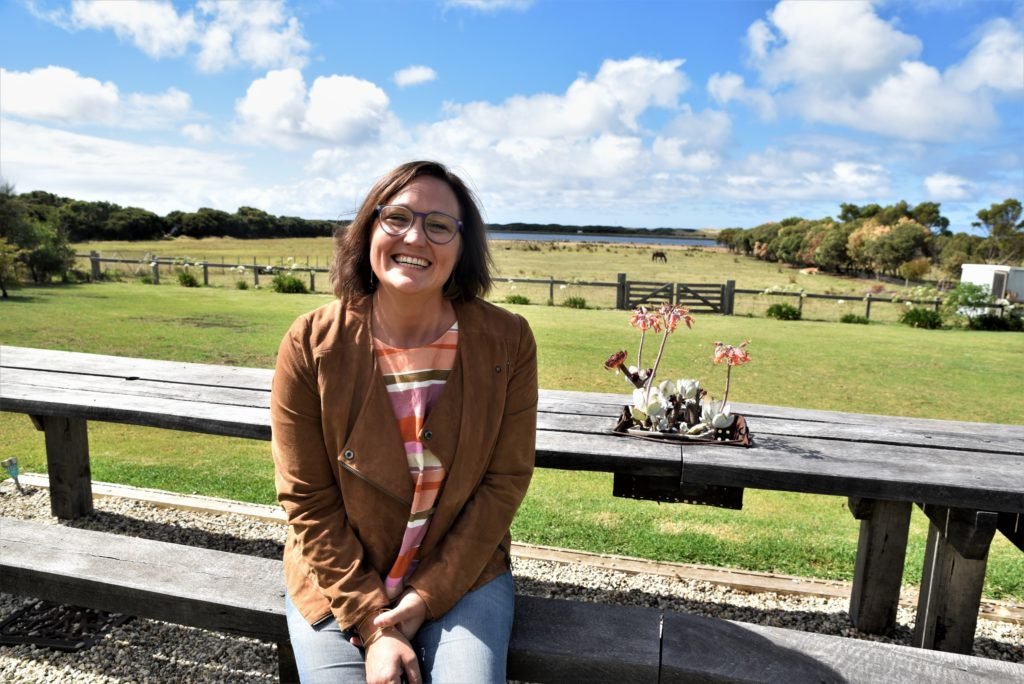 Felicity Little sweeps the path and then the kitchen floor between questions, makes a coffee while the camera is being set up, then strides off into the bucolic idyll of her backyard to fetch eggs and free a dozen chooks from their overnight accommodation.
If a picture can replace a thousand words, then pre-interview actions can supplant an entire story.
The Port Fairy graphic designer, bed and breakfast host, entrepreneur and mum of three is, necessarily, all about warmth, energy, hospitality and focus – the byproduct of shouldering so many roles. It's a talent to be able to do those things without appearing hurried. After four and a half years in the iconic southwest Victorian community, recently named Wotif's 2019 Australian town of the year, Fliss, as she is known, has learned to comfortably apply herself to any number of tasks.
"Since moving to Port Fairy four-and-a-half years ago, I've had the best years of my life. I have found my place – the place where I am meant to be," she says.
"It's a tiny population, and yet the services in this town are unbelievable. There is a growing number of young families moving this way, which is no surprise. We have ovals, tennis courts, stadiums, a gym, pool, two primary schools, a thriving shopping and eating hub, and the added bonus that everybody knows and supports each other within this small community.
"Within two weeks of moving to Port Fairy, I felt complete
ly at ease and at home."
Fliss established her design business entirely from home. Initially, she developed the brand Little Me & My, a range of timeless children's merchandise. As she met more people in the town she helped forge a network of creatives and business innovators in the region, and quickly recognising the need to expand her graphic design services, and distinguish the creative ventures from her business support services. Rebranding as LMM designs, Fliss now provides branding, web and start-up advice services for other people forging fledgling businesses.
"There is a growing buzz around small businesses and creative ventures. I feel here, unlike in the city, I can develop a great life balance. I can drop my kids at school, have coffee with friends in a beautiful café, and then come home and tuck into some work before the school bus arrives. Of course, it arrives way too early sometimes!" Fliss says with a laugh.
"Word of mouth is an incredible thing in the country. I don't do any marketing, other than through social media - I am too busy as it is! I've temporarily stopped taking on new jobs, and have a waitlist of clients growing by the day."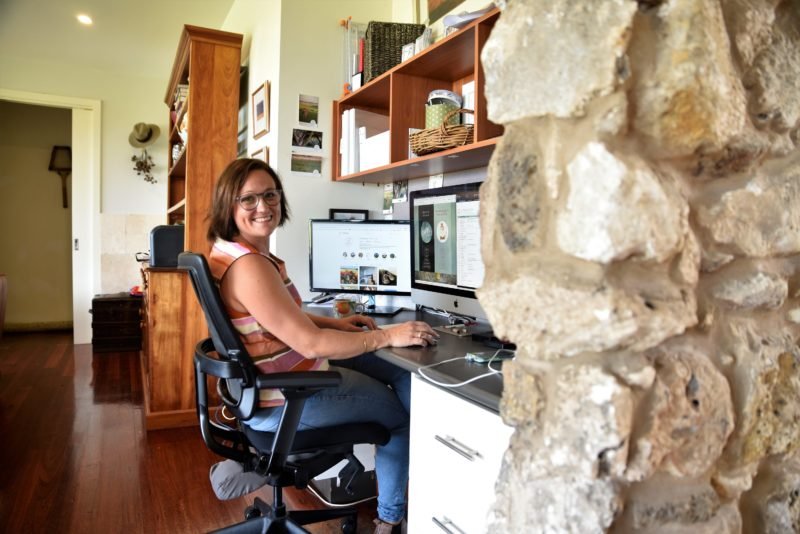 With an emerging design and start-up services company and three young children to raise, Fliss wanted to generate additional income to support the family, so turned the master bedroom of her stunning home into a B&B. "I'd hoped that someone might rent it out a night each week, but the demand grew on its own very quickly, and now rents out five nights most weeks," Fliss says. "I also rent the whole house during peak season times, which gives us some income to go away for a few weeks each year.
"I think there is a huge amount of energy in country towns, with so many exciting opportunities at your fingertips."
Felicity's B&B can be found at www.portfairybnb.com and to find out more about her design work, visit www.lmmdesigns.net