They could possibly be five of Australia's best trades jobs – but so far, they remain undiscovered. Attractive pay, diverse range of projects to work on, virtually no traffic, bustling regional city with cool cafes and heritage buildings, and abundant opportunities for fishing, surfing, hiking or simply lolling about on beautiful nearby beaches.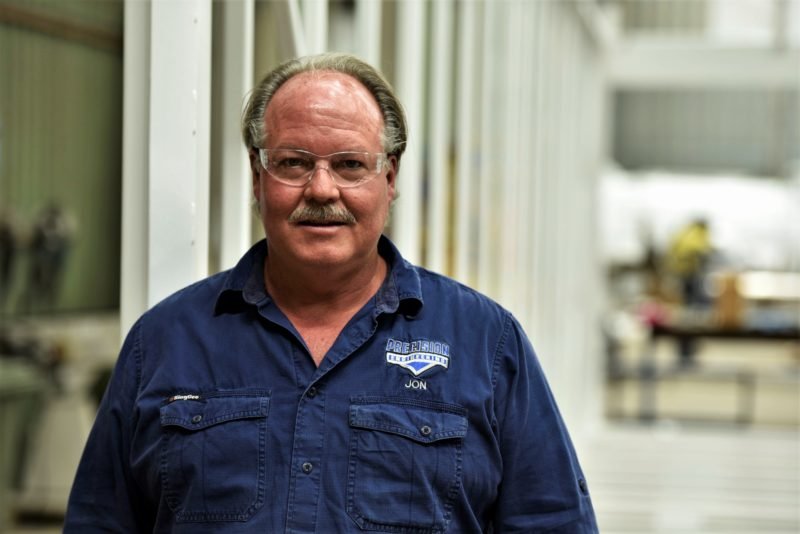 Jon Dennis has managed to lure four experienced tradesmen to his company, Portland Precision Engineering over the past 18 months and right now, he really needs five or six more.
"The Portland area has not only the scenery, the lifestyle, the fishing the beaches the surfing, but it also has a lot of good high paying jobs, you don't see that that often," Jon says.
"After living here for nine years, I just don't understand why people would put up with the continued growth and congestion of the big cities when you have what you want here in Portland."
"We are obviously careful to make sure we chose experienced tradespeople with the same commitment to quality work and customer service that we have, but I could literally put on an additional five or six staff tomorrow if the right staff walked through the door."
"We are keen to hear from experienced tradespeople who have made the decision to make a sea change, because the opportunities here are huge."
In 2009 Jon found his way to Portland, in Southwest Victoria, creating a new job, new country and a new lifestyle for himself.
Brought up in the US, a son of the prodigious Midwest manufacturing cities, Jon had carved out a remarkable career with General Motors, working with big car brands in the US, then Europe and finally Australia. When the call came to head home, back to a comfortable, high-level job in middle America where he had grown up, Jon and his wife Patricia took the hard road. They loved Australia so much that Jon quit his job, and cast around for ways to be able to earn permanent residency with the couples' new-found country. They eventually found a path by buying Portland Precision Engineering.
Over the past six years, Jon's focus on high-level cus
tomer service and adaptability to deliver a huge range of customer demands has seen Portland Precision Engineering grow by more than 30% per year each year.
"In 2010 we had five employees in a 400 square metre workshop. Now we have 25 full-time staff in a 2000 square metre workshop and we still need more space and staff to expand."
The company is a great example of the opportunities available in the Portland area, with constant activity at the docks, resilient timber industry and huge growth in the renewable energy sector – with windfarms now dotting the landscape not far from the historic township's bustling CBD. Portland was the first European settlement in Victoria, a history marked by a lavish assortment of historic stone buildings. It is also close to very important Indigenous sites – contributing to a strong local cultural scene.
"I'd like to see a lot more people come to the same conclusion that this is a great place to be."
To learn more about Portland Precision Engineering visit www.portlandprecision.com.au