I'd never had a dream of owning a country pub – until I visited John Sullivan.
Two hours west of Melbourne, in the rolling, viticulture-rich Pyrenees hills, John's 154-year-old Amphitheatre Hotel is the prime landmark in the tiny hamlet of Amphitheatre.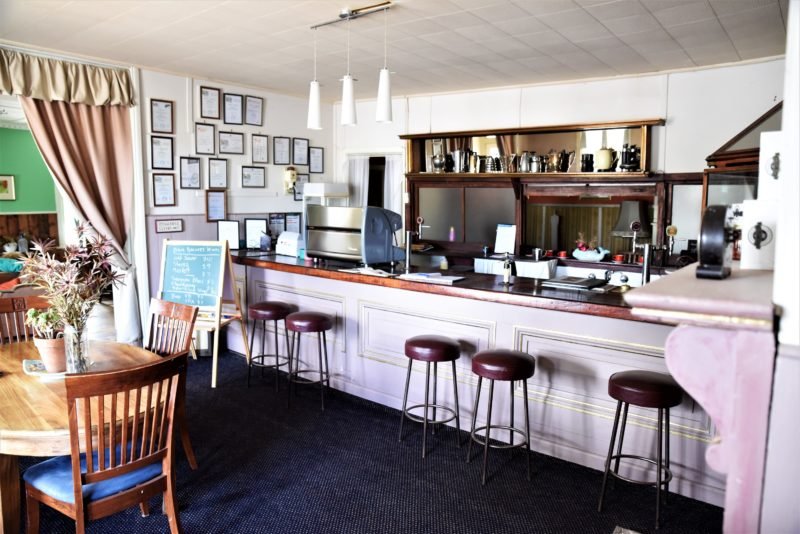 Built as a Cobb & Co staging post and hotel for the then-thriving gold town in 1865, the pub has a slightly more recent façade offering shady spaces fronting onto the main road, and a 1950's extension to the rear, complete with four accommodation rooms which are currently let for John's B&B business.
After a colourful career as a teacher, ABC TV producer, film company entrepreneur and software engineer, John bought the hotel to establish a thriving café and outlet for an award-winning ice cream venture, but at 75, he has decided it is time to hang up the spatula and give someone else the chance to breathe life into the enterprise.
The older front half of the pub has had cosmetic lifts here and there, but largely appears little changed by time, built over a cavernous cellar which stays a comfortable 16 degrees year-round.
John, who grew up in Elsternwick and East Bentleigh, has re-purposed a number of rooms at his home, including an office for film making, painting studio and photographic studio. The commercial kitchen is equipped with all the space and equipment required to prepare breakfasts for guests.
John has immersed himself in the considerable history of the hotel.
"There is such amazing potential here," he says.
"There are only a few hundred people in the Amphitheatre area now, but in the 1850s, the population was more than 5000. There were three pubs, two butchers' shops and people living all over the area scouring the land for gold."
Five years after the pub was built by the pioneering Henry Bird, the first vineyards were planted in town – helping spark the reputation for viticulture that the region now enjoys. Through a succession of owners, the building has served as a pub, Cobb & Co staging post, Ice-cream shop, gallery and B&B; but with surging interest in the wine region and heritage of towns such as nearby Avoca, now is the time for a new owner to write the next page of the hotel's history.
The hotel, stables and more than 3000 square metres of land are currently for sale for $350,000 – an offer enticing enough to inspire many people who had never contemplated life as we are still custodian of an ancient rural pub.
For John, the sale will free him up to pursue his passion for painting.
"I have been invited to do an exhibition in three separate galleries and I want more time to focus on painting," John said.
For more information please visit the hotel listing online.
Fire Place, Commerical kitchen
3 Bailey St, Amphitheatre VIC 3468