In a generation, the traditional rules and social circles that took root in rural communities, binding together the community have been broken and new networks formed – frequently facilitated by social media.
Chloe Freeman was born on the cusp of the internet's popularity and has compressed the life events of many 30 somethings into just 25 years.
She grew up just outside St Arnaud, an attractive gold-era town about 3.5 hours northwest of Melbourne. Both her parents were raised on farms but Chloe thought her vocation lay elsewhere. She moved to Southern Germany to work as a Nanny, then completed two years of a degree training to be a midwife before her long-term relationship with Ian, her partner, got really serious. She abandoned thoughts of bringing other people's babies into the world to bring in her own and now combines motherhood with relief teaching roles, after qualifying to become a teacher.
As if juggling the role of farmer's partner, mother and teacher wasn't enough, Chloe found herself wanting to establish stronger social circles for women in St Arnaud, and so after a great night out with 10 other women, decided to set up Girl Gang.
The group, organised exclusively via Facebook, provided a social connection to women from a wide range of backgrounds in the St Arnaud community – not just those who played netball or tennis and already fitted into a social circle.
"It's an all-inclusive group for women, providing a safe, welcoming space for us to speak to one another and feel included," Chloe says.
"Quite selfishly I started it because I wanted to do cool stuff with other women. I know what it's like not to really have friends. I wanted women to be able to go down the street and if they see other people in their Girl Gang they could just have a connection.
"A lot of people come back to St Arnaud after growing up here, and they bring their partners, so we often see women come to town and they don't really know anybody.
"I remember when one of my partner's friends brought his wife here and she didn't know anyone and I said well now, you are going to know 70 girls straight away, because the Girl Gang has really grown and she could connect to it immediately."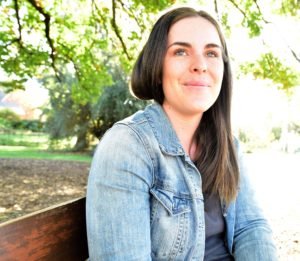 The group meets together once a month, with a core of 15-20 attending most events, but much larger numbers attending to special events, such as winery tours and visiting the Bendigo Art Gallery. It is free to join – or to leave – and aims to provide a valued network for women of all ages, with members from early 20s to their 50s. In a community where sport is often the only vehicle for many to socialise, the group provides social connections to people like Chloe who don't want to participate in regular team sports.
"Empowered women empower other women. Like all groups, the Girl Gang waxes and wanes with popularity, but it is nice to be able to welcome women to town with the opportunity to hook into a network straight away," Chloe says.
"It wasn't my choice to live on the farm and when I sit down with the Gang, you hear a lot of similar stories. People aren't here against their will, but it may not have been their first choice and the Girl Gang offers a chance to create a positive, making the location work for us, too.
"Ultimately, I wouldn't leave. If someone said here is your house in the city, even though I like the hustle and bustle, I wouldn't want to leave, because I like being on the farm. I would say no, thanks, but not for me. Part of the reason for that is that I have 70 friends here who I feel really connected to."