You know a community has pulled out every possible stop to try to attract people to their town when they keep a guest book in their public toilet.
Woomelang is a town that marches to the beat of no one else's drum, vigorously constructing creative approaches to retain and grow its population in the face of demographic trends and naysayers.
The town itself hosts just under 200 souls, but when the farming district surrounding it is taken into account, Woomelang, in the Mallee, can lay claim to a population that tops the 200 mark – enabling residents to fiercely cling on to their status as a township.
The town pops up, clustered around grain silos, surrounded by a vast undulating plain, with paddocks kilometres long growing grain or sheep. As farms and farm machinery have grown, the agricultural workforce has declined, leading to what might be politely described as a significant increase in peace and quiet around the region.
But while the population has aged and thinned, the challenges of holding on to community assets has led to innovative approaches.
When the local service station closed its doors, a group of volunteers, including farmer Grant Kelly got together and ran their own fuel bowser on a voluntary basis, to ensure the town would continue to be able to supply fuel to locals and travellers.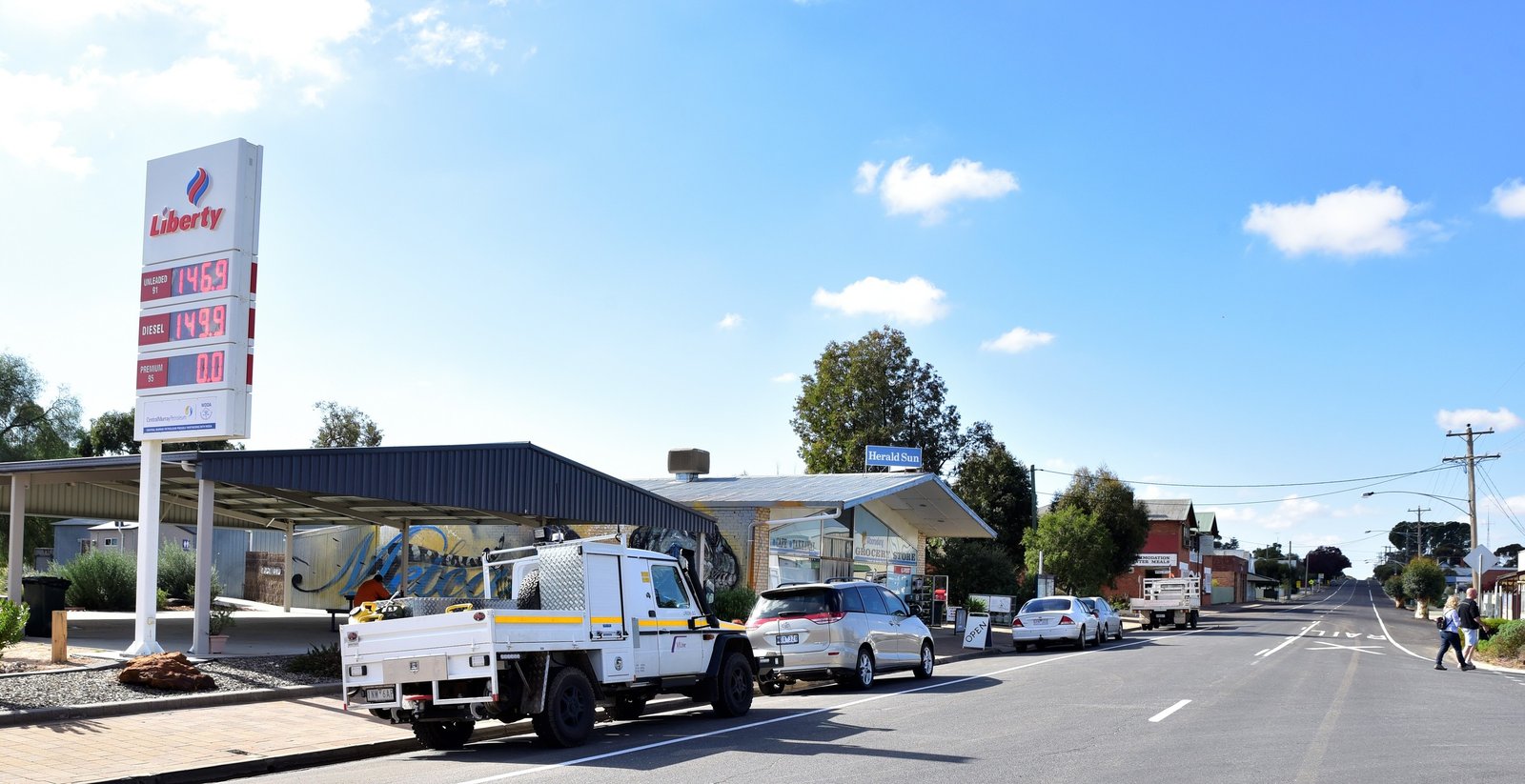 "It was supposed to be a six month project until a new garage opened, but we ended up running it for 10 years," says Grant's wife Brydie.
"In the end the pump seemed to be broken down more often than it was working. So it was a huge relief when the WDDA convinced a private company set up a new fuel station here, and now we have people coming from miles away to fill up."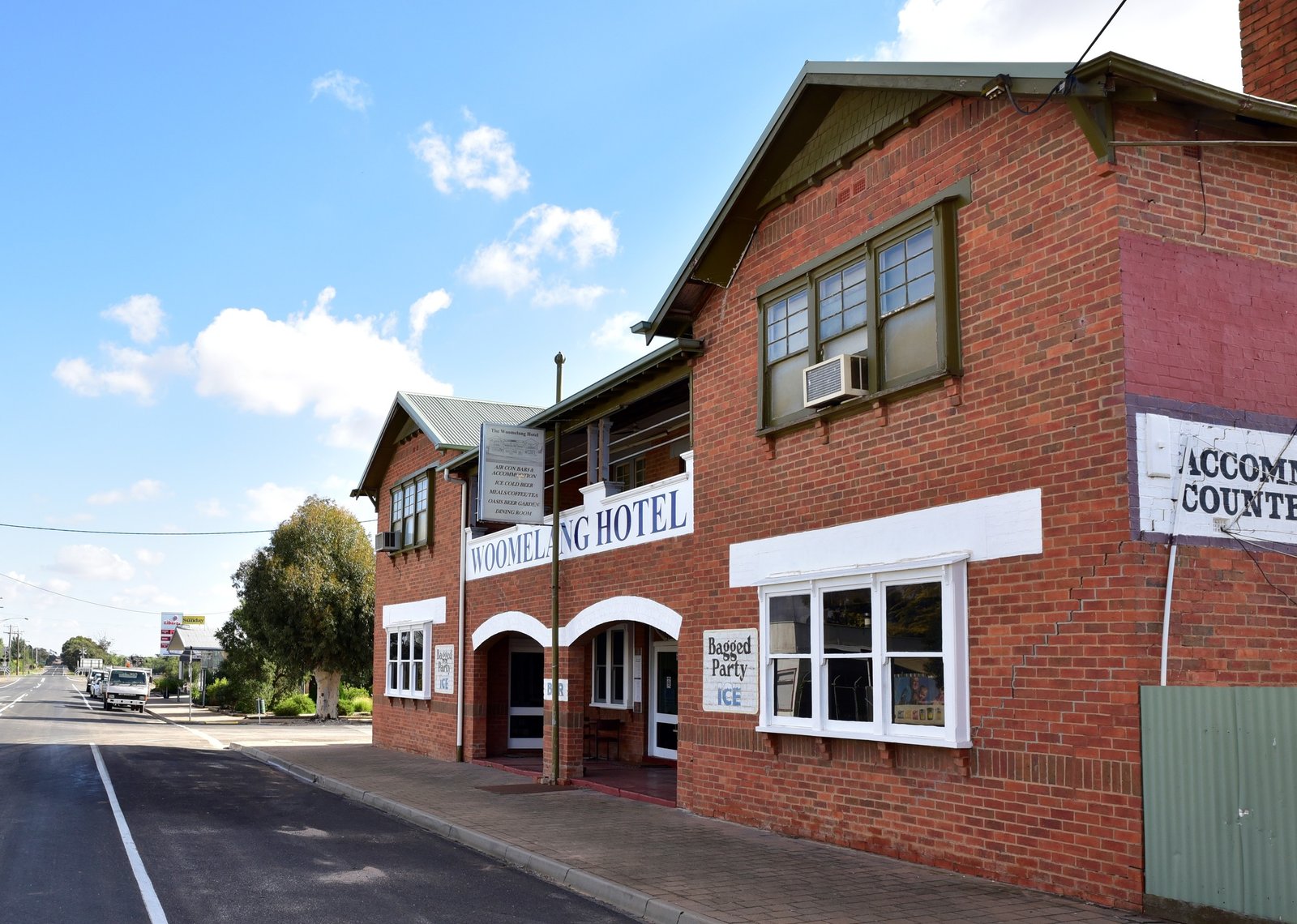 The Woomelang and District Development Association also stepped in when the local shop closed – buying and fitting out a vacant store, which is now proudly community owned.
After a career in IT, Trish Fraser was in Poland when she decided it was time to move back to country Victoria, where she had grown up, and when she saw a house in Woomelang, she bought it without even visiting – sending friends to inspect the property.
"I grew up in Nhill and they are doing ok there, they don't need someone to pitch in, but I had always heard about Woomelang growing up and as soon as I saw a house available here, I knew I had to move – and I'm so glad I did," Trish says
"We are two hours to Mildura, 2.5 hours to Bendigo, 1.5 hours to Horsham, and an hour and 15 minutes to Swan Hill, so it's quite central here and the community is fantastic."
"The range of resources in this community is staggering, but if you just walk to the shop, buy your papers and milk and go home again, you'll never find out about it.
"We love new people coming here, and there is so much to do, you don't just live in your house, you are part of a whole town when you live in a small community and it's fantastic to be a part of so many things. There is bowls, golf, a painting group, the CWA, the hall committee, the community development committee, a womens' group, CFA, SES and many other activities – you can be busy all the time if you're not careful!"
The town is now looking at ways to attract families to the town, with the opportunity to enjoy the Woomelang hospitality and lifestyle while living in easy reach of work opportunities in nearby towns.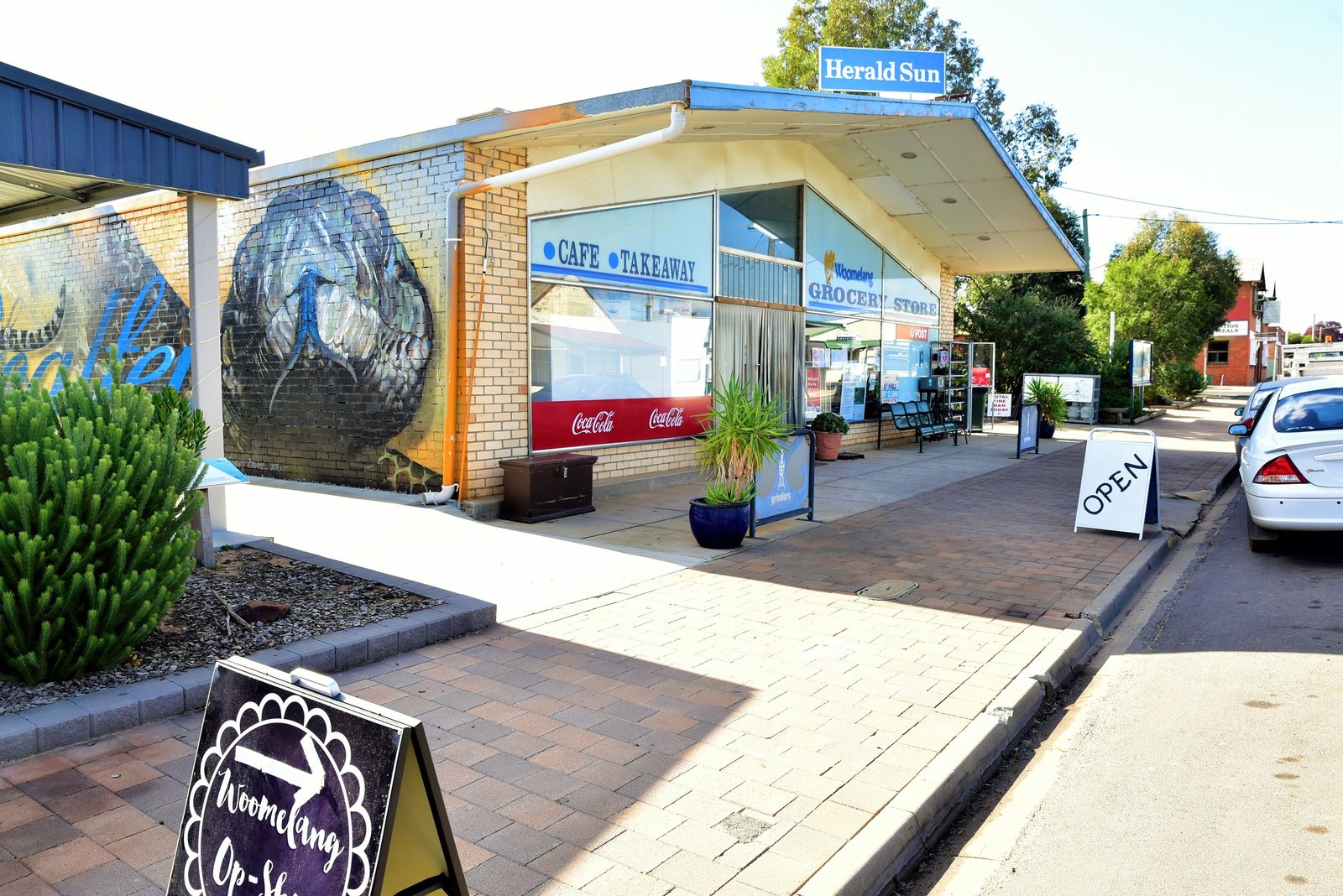 Houses are generally affordable – with a pleasant property currently asking $135,000 and a renovators' delight quickly snapped up after it came on the market this month for $25,000.
For those passing through, the town offers free powered campsites, which are popular particularly during Autumn and Spring.
Brydie and Trish emphasise that people need to understand what life is like in small towns, but believe that the huge benefits of being a valued member of a tight-knit community make the move worthwhile.
The town attracted attention from a wide range of people in 2018 when it ran a haybale art competition, offering opportunities for people to vote on their favourite haybale masterpiece.
"It's a great community; the air is clean, the water is clean, we have a low crime rate and you're guaranteed of a warm welcome if you decide to make the move to Woomelang," Brydie says.
For more information visit Woomelang's website.