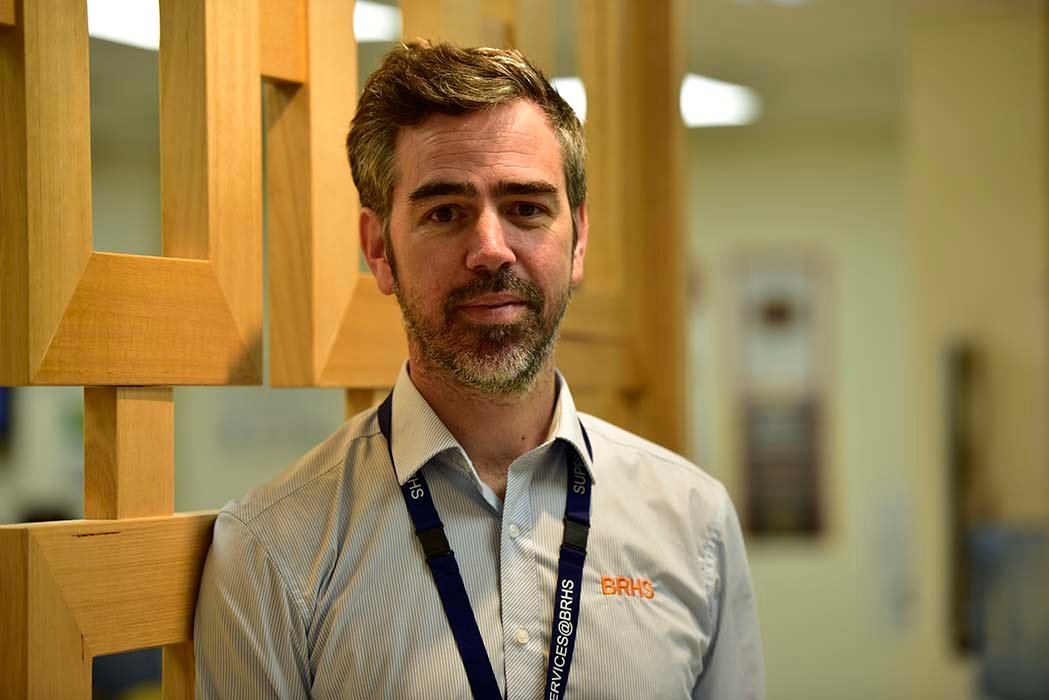 Working in Washington DC, contributing to the rehabilitation of impoverished communities while his wife contributed to national health initiatives, Jake Lynch could be excused for feeling a little proud.
Raised by a brave, wonderful single mum in a succession of regional  Australian towns, wherever she could find work, Jake had trained as a reporter but found his true vocation working with US non-profit organisations, taking a very hands-on approach to helping develop hope and glimmers of a decent future in impoverished and forgotten US communities.
He jetted out to different cities to help drive projects forward, had a wonderful young child and was achieving some great results. However as his son Simon approached school age, Jake and his wife Debbie were shocked that he had to participate in active shooter drills in his kindergarten class, just in case.
"We had already talked about going back to Australia for our kids when it was time for them to get an education, but when we heard about four year olds huddling under tables in drills in case someone came into class with a gun, we realised it was time to move," Jake says.
The first move was abortive. The young family moved to an idyllic home in Pambula, but the lack of reliable incomes in that location led them to return to the US for a further six months and study maps of where they could find their new home.
Jake found his true home at the age of 26, when he became editor of the Eden Magnet, a small newspaper in the southern NSW coastal community of Eden.
"I loved the landscape, but I also felt so embraced by the community, it was the first time I had really felt at home. Ever since, when someone asks where I'm from, I say 'Eden' because it is a really special place for me," Jake says.
When the family came back the second time on their mission to move back to Australia, they toured the coast, heading north and southwards from Eden, before stopping in Bairnsdale in East Gippsland, almost by chance.
"I had driven through Bairnsdale plenty of times on the way to Melbourne but we noticed that some of the towns nearby had landscapes quite similar to Eden, with ancient forests leading down to the sea and close knit communities that we could choose to be a part of," Jake says.
"As we started sniffing around, we found that there was a lot happening in Bairnsdale. My wife reached out to some health organisations and they started offering her jobs and when I did the same, I landed an interview within a couple of months.
"The Bairnsdale Regional Health Service were pretty brave. They wanted a Media and Communications Coordinator and agreed to interview me on Skype after we had returned to America. I think that says a lot about their commitment to bring good people here. It's not just words, they really are willing to go the extra mile to attract the right people.
"This role is something that really suits my background, being able to have some creative leeway and the freedom to be ambitious with what I do, while also being responsible and accountable for it.
"It's very hands-on, sitting talking with patients and staff, and identifying ways I can contribute."
The family have rented a house in Metung, where Debbie can walk Simon 50 metres across bushland, with cup of coffee in hand, to drop him off at the local primary school.
Eden, still a community that holds many friends for the family, is just three hours away, while Melbourne is three hours in the other direction – a reliable train ride when Jake wants to watch the Demons in action or catch up on some of the city's cultural attractions.
"We are going to be able to buy a house in a town around here with a big yard and a view of the water, because that's what good houses are like down here – without breaking the bank," Jake says.

"We want to create a beautiful life for ourselves and that involves the ocean, the bush and not being stuck in traffic. I see more cows than I see cars driving to work each day, which is pretty nice!"