If the average human diner occupies around half a metre of table space, then Brendan Bouchier's annual ham customers would stretch well over 15 kilometres, if they were lined up side by side.
It's a magnificent feat for a relatively unassuming (albeit immaculate) butchers shop on the main street of Mortlake, just an hour from the sea and 2.5 hours from Melbourne in Victoria's Southwest.
The town which has long been famous with a niche audience or geologists for its olivine, a green volcanic mineral found in the surrounding hills; but that fame could soon be eclipsed by its smallgoods if Brendan has his way.
A cold cabinet showcases a succulent array of meats tenderised, flavoured and forensically dissected with expert care in Brendan's retail space, but it's out the back where the real excitement begins for any right-minded carnivore.
It took four years for Brendan to perfect the recipe for his flagship smokey hams, crafted from prime Otway pork in two German-built smoking ovens, but his small team also churn out an amazing array of other high-end smallgoods – which have won frequent recognition as some of Australia's best.
"I don't want to just run a regular butchers shop," Brendan says.

"If you are going to throw yourself into something, you want to really produce something you are proud of, and try to be as close to the best as you can be."
The Mortlake Butcher's shop was founded back in 1910 but was revolutionised in 2004, when Brendan seized the chance to move from Warrnambool and take over the store.
Like numerous people moving to rural towns, it was a move back, not just to a town he knew, but a workplace he knew – having served his apprenticeship under the previous owner. But while the streetscape was familiar, there was no way he was going to settle for the status quo.
"We use 100% Australian meat and as many local ingredients as we can lay our hands on," Brendan says.

"It takes time and commitment to get your recipes for smallgoods exactly to a point where you are satisfied with them, but we value tradition, simplicity and quality in everything we do here.
"One of the advantages of ru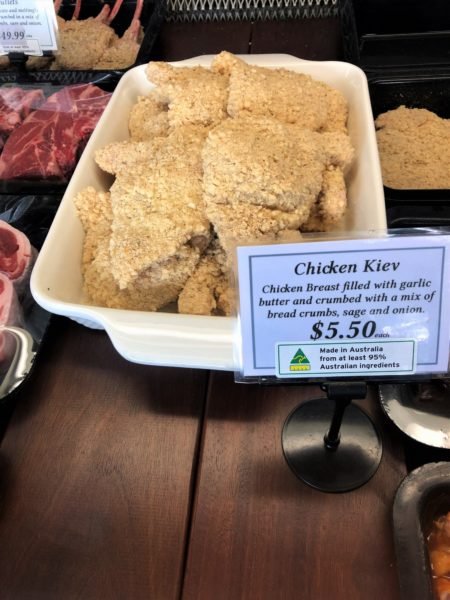 nning a butchers shop in a small town is that you get a bit of time in between customers to perfect things. You have a solid local market for your meat, but can also build up a customer base further afield."
With a narrow frontage onto the lattice of main roads through town, it could be easy to miss the marquis butchers lair, but eager customers seem to have had no trouble tracking him down, as word of mouth continues to spread about Mortlake's meats.
"People do seem willing to go the extra mile – literally – if they can get their hands on a quality product," Brendan says.

"We have customers come from Melbourne sometimes, to get our smallgoods and see a pretty bright future in Mortlake."
The business is preparing to open a butcher's dining room café later in the year, providing visitors with a chance to sample the shop's diverse wares on site – before taking some home to try cooking it themselves.
"Towns like Mortlake really get behind you and because real estate is cheaper here, you have the chance to do some innovations that you wouldn't in the city," Brendan said.
To find out more about Victoria's ham wizards, visit Brendan's Mortlake store online or at 105 Dunlop St, Mortlake.