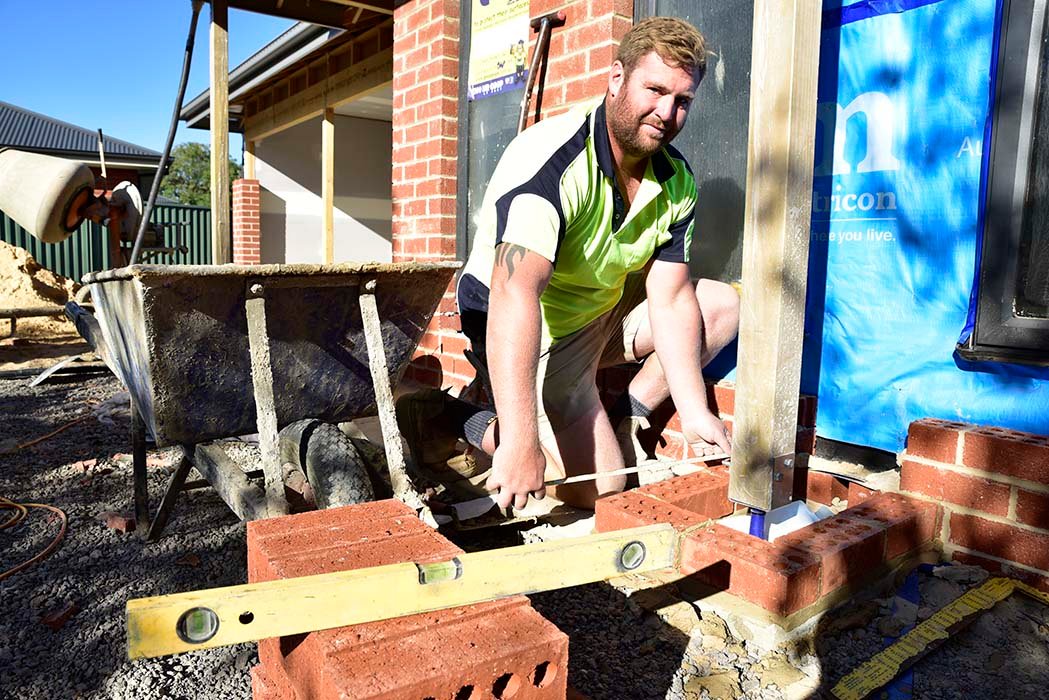 He's paid by the brick, and when you see Mick McLean in action, it's a pretty impressive sight. Any thoughts of trying to lay bricks as a bit of home DIY go straight out the window.
The walls are arrow-straight, and machine-like neat. As long as it doesn't rain, he can lay the bricks for an entire house in 9-10 days.
"I have to really go for it to get it done in that time, but you have to make the most of it when the weather is good," Mick says.
Moving from the Gold Coast, where 28 degree Winter days made for perfect mortar-setting conditions, to Mansfield, where the Summer heat dries out his slurry too quickly and the Winter chill slows its setting, was a surprisingly easy choice for the highly skilled bricklayer.
"There are not that many brickies around, so I am a bit lucky, I can pick up work pretty much anywhere," Mick says.
"As soon as my partner and I got into town I called the local builder and he said he had been looking for a brickie – and I've been pretty busy ever since.
"With the growth in homes in Mansfield, there is a fairly strong demand for work there, but I have also done some jobs in Euroa and Benalla."
As a teenager, Mick heard about bricklaying and decided it would make a great career. He left school at 15 to do his apprenticeship in Melbourne and worked there for a decade before trying the Gold Coast. His partner wanted to head back to Victoria and after a short stint in Melbourne, they were bowled over when they made the move to Mansfield.
"We just love it. I had one friend here already, but we've made more and I'm playing footy again for Bonnie Doon," Mick says.
"In Melbourne, the population growth was ridiculous, it felt like ground hog day, getting up to fight through the traffic every day.
"We couldn't believe how friendly everybody was in Mansfield. It's like they want to chat and are happy to get to know you. You feel like people really care."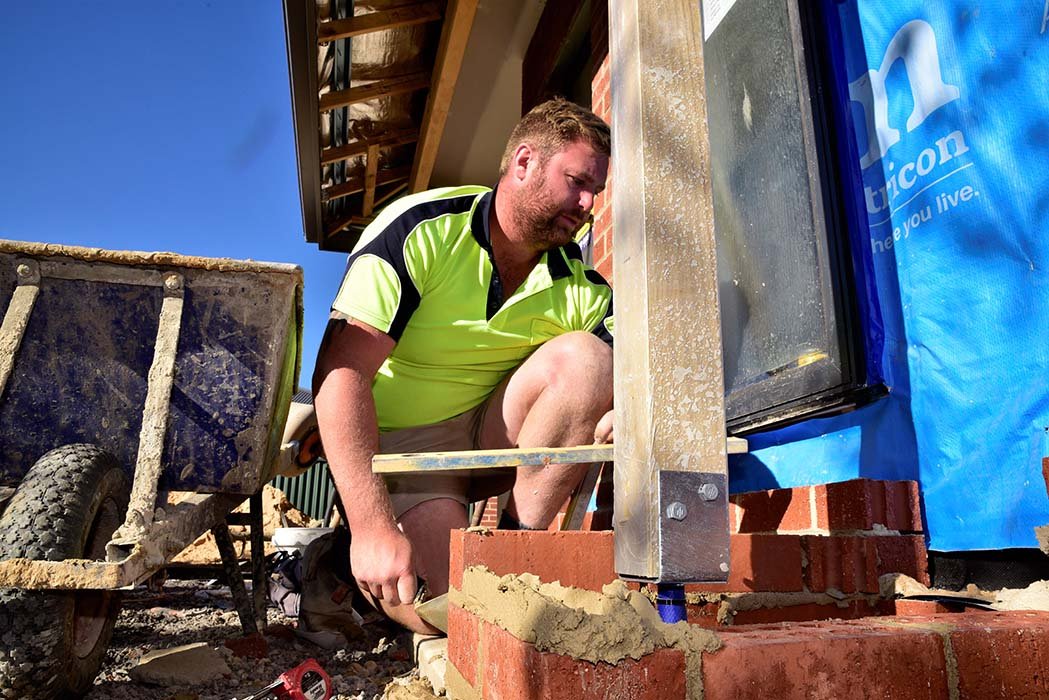 The quality of Mick's work in creating new homes in Mansfield has rapidly built his reputation in the area and he feels like Mansfield is the home town he's been looking for. In the meantime, he's building the town, brick by brick.
"Deep down, I love this work. There are other jobs I'd like to do, but it's a bit late in life to switch. It's just really satisfying, completing each job," he says.