Kaniva, on the bustling – Melbourne-Adelaide route, has many attractions, but the one that sets the town apart sits beneath a jaunty red awning on the main street – the Kaniva Puppet Shop.
The landmark business was established in 2017 and is thriving, serving not just the local and passing trade, but also a growing online market.
The business was established by the indomitable Julie Finch, who came to Kaniva to retire, but not content with renovating her picturesque cottage, decided to renovate a substantial double-fronted shop and residence in the heart of town as well, creating a puppet shop complete with puppet theatre.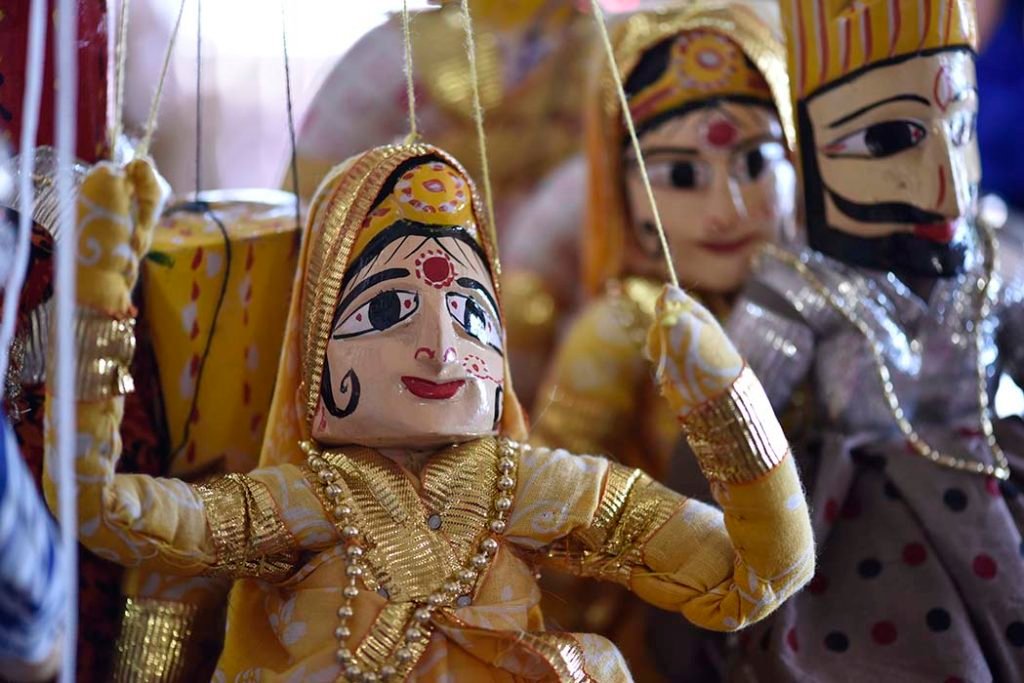 Indoors, the store is festooned with puppets, imported from around the world, a manifestation of Julie's many years in the puppet trade. She had run a puppet shop in Hahndorf in South Australia for many years, and lived in the Adelaide Hills, but moved to Kaniva after falling in love with the town.
"I could have stayed in retirement but that would have been really boring. I wanted to have a bit of a wow shop in Kaniva with something a bit different," Julie says.
"I thought I would have a smaller shop but I fell in love with this one."
When she retired in Adelaide, she resolved to move to Kaniva for a change of scenery.
"I thought, 'Why should I retire in the Adelaide Hills, where I have lived most of my life, when there is this beautiful little community just over the border?'" Julie says.
"When I bought the cottage here, there was no power, but the first night I arrived, neighbours just put electrical cords through the window and the community support has just continued from there.
"It's a beautiful town and one of the things I love most is the night sky. If you wake up at 2am you can see the Milky Way in all its glory. I haven't seen the night sky like it is here since I was a child."
Ever since she was eight, Julie has had an abiding love for puppets.
"In 1957 I went to a matinee by a Sydney puppet company and fell in love with the marionettes, which were of Australian animals. To see all our animals a metre high just enthralled me and I haven't put puppets down since," Julie says.
"My passion is the key to my success.
"Puppets appeal to all age groups, my oldest customer was 94 years old. You are never too old to have a puppet."